Fox News Channel CEO Roger Ailes and News Corp. CEO Rupert Murdoch spoke with Multichannel News editor of digital news Steve Donohue and news editor Mike Reynolds last week about a wide range of topics, including the impending rollout of the new Fox Business Channel, slated for 2007.
What's below is an excerpt from the interiew.
MCN: What's the channel's name?
Murdoch: At the moment, it's the Fox Business Channel.
MCN: You'll have 30 million homes — is this a go now?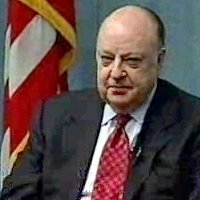 Ailes: We'd like to have 25 to 30 million homes to launch, and I think that's about where we'll be. It will be a strong launch.
MCN: Mid-next year is the time frame?
Ailes: That's the target. We hired [Today co-host] Alexis Glick. She's working with [vice president of business news] Neil Cavuto and a couple of my executives.
We have to build another studio and control room and a couple of things like that, so we are in the planning stage now, and we're optimistic about some kind of launch next year.
MCN: You built Fox News with people that weren't necessarily household names. Can you do the same with the business channel, or will you go after some of CNBC's talent?
Ailes: I won't go after anybody's talent. I don't think that's right. But I've certainly had people call me. There are only a few people at CNBC that I think really are strong, but I have a track record of trying to find new people and present them.
MCN: Are you taking CNBC Mad Money host Jim Cramer's call?
Ailes: Jim's had a problematic relationship with everyone he's ever known — I'm no exception. On the other hand, he and I get along fine; he did work here for a while. If he called me and wanted to have lunch, I'd do it. That's not to say one way or the other whether I'd be thinking about that.
Read more here.