Larry Fish, a former business reporter at the Philadelphia Inquirer, died this past weekend. He was 56.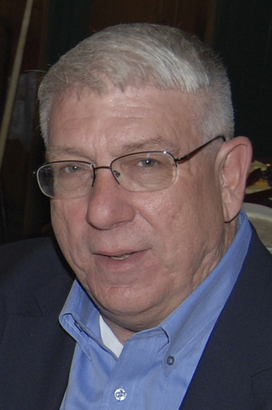 Anthony Wood of the Inquirer writes, "Typical of Mr. Fish's wit was a brief 1990 item about the papier-mache landmarks depicting the Pep Boys, Manny, Moe and Jack. In an antismoking gesture, the cigar was being removed from Manny's hands.
"'It's part of a subtle effort to clean up and freshen the appeal of the 1940s-era trademark trio,' Mr. Fish wrote, 'though the shiny hairstyles on Jack and Moe indicate they still have a Brylcreem dependency.'
"After leaving The Inquirer three years ago, Mr. Fish was a writer in HR Communications at Vanguard Group.  There he joined Craig Stock, a Vanguard principal and former Inquirer business editor.  At the Inquirer, Stock asid, 'Other writers would sometimes go to Larry for help. I used to call him the 'lead doctor.'
"'Man, could that guy write a lead,' said Glenn Burkins, now a top editor at the Charlotte Observer in North Carolina and a former Inquirer reporter. 'Whenever Fish told me he liked a lead of mine, I took it as high praise.'"
Read more here.