The Securities and Exchange Commission decided on Wednesday that it will only subpoena journalists to gather information for its investigations in rare cases, according to published reports this morning.
The SEC earlier this year had subpoenaed three reporters in its investigation into allegations against a hedge fund and a research firm for giving information about companies such as Overstock.com that caused the stocks to fall.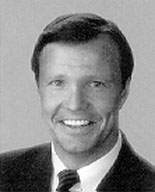 In the New York Times Thursday, reporter Stephen Labaton writes, "Under the policy, commission investigators must initially try to obtain information from other sources and determine whether the information in a journalist's possession is 'essential to successful completion of the investigation.' The policy also encourages investigators to talk informally with journalists and their lawyers to seek to avoid a showdown.
"If the agency decides that the information is essential and cannot be obtained elsewhere, the policy states, then investigators must seek permission from the director of the enforcement division to issue a subpoena. If the director, in consultation with the agency's general counsel, approves the subpoena, then the chairman of the agency must be notified as well.
"The policy statement also calls on investigators to tailor the subpoenas narrowly and says they should generally be 'limited to the verification of published information and to surrounding circumstances relating to the accuracy of published information.'"
The MarketWatch story by Robert Schroeder notes that SEC Chairman Christopher Cox "himself was surprised by the issuance of the subpoenas to MarketWatch columnist Herb Greenberg and Dow Jones Newswires columnist Carol Remond. The agency also subpoenaed CNBC commentator James Cramer. Cox said in a statement that neither he nor the agency's chief attorney nor the office of public affairs knew about the action.
As a business journalist, I'm still not 100 percent happy with the new regulations. It means that there is still the potential that reporters can be subpoenaed when they use Wall Streeters as sources.
The full guidelines can be found here.