A press release this morning notes: "Beginning May 1st, the host of 'Closing Bell with Maria Bartiromo' on CNBC and host and managing editor of the nationally-syndicated program 'The Wall Street Journal Report,' will share insights on these topics and more in the weekday 'Money Minute.'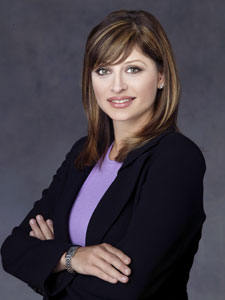 "The personal-finance segment will be aired during morning-drive, and is being syndicated through Premiere Radio Networks to all radio broadcasters. The segment may also be made available in other distribution vehicles.
"'Personal finances are more complex than ever, but understanding them doesn't have to be,' said Bartiromo. 'Radio is a perfect medium to reach people with advice that applies to real life.'
'Money Minute,' which will educate listeners on how to manage money as well as take intelligent steps to take to reach financial goals, is the veteran broadcaster's first venture into radio."
Frankly, I'd prefer Kathy Kristof of the Los Angeles Times or Jean Chatzky of Today/Money magazine. They are more of the personal finance experts. But I guess Maria has better name recognition.
Read the press release here.