This week's Friday TBN Ticker explores the rescue of Northern Ireland's paper the Newry Reporter, set to shut down after 155 years until bought by News Letter owner National World plc. Also: Gabriel Jagger's media start-up Whynow is reviving CNN's defunct short documentary brand "Great Big Story"; CNET continues its embarrassing AI woes; and generous grants while layoffs plague Vox and other outlets.  
Local nonprofit news outlets receive support… The American Journalism Project announced its first three new grants of 2023 to nonprofit news organizations Enlace Latino NC, Fort Worth Report and Nebraska Journalism Trust. The American Journalism Project will offer them funding and strategic support to increase revenue as they expand into local communities. "At a moment when people need trusted sources of information, local news is in decline across the country, leaving people without reliable sources of news on the issues that affect their communities," said Sarabeth Berman, CEO of the American Journalism Project. "Each of these organizations is working to close news and information gaps, in order to bolster their community and in turn help democracy thrive." Read more here.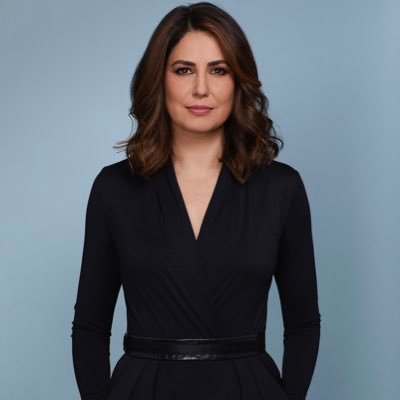 CBS News taps Vega to host ¨60 Minutes¨… CBS News has hired ABC News' Cecilia Vega for "60 Minutes." Recently, a White House correspondent and weekend anchor at ABC News, her appointment with CBS News makes her the first Latina correspondent on the program in its 55-year history. "This is a dream come true," Vega said in a statement. "I am beyond honored to join the ranks of this legendary show and to work alongside the best reporters in journalism."
A Northern Ireland rescue… Last week we reported that Northern Ireland's Newry Reporter was shuttering, with its final publication scheduled to be published on Jan. 25. Then came News Letter owner National World plc. "The Reporter has been maintained as a high-quality paper by its previous owner, Edward Hodgett Ltd, and has a strong and dedicated readership and audience through online subscription," National World said. "The Reporter's long heritage in Newry and the Mournes presents a key opportunity to underpin National World's growth in its business in Belfast, Derry and other weekly papers, including its Farming Life Saturday publication that enjoys significant circulation in the area." Read more here.
CNN's defunct doc brand gets new life… Great Big Story, CNN's defunct short documentary brand, is being revived by Gabriel Jagger's media start-up Whynow. Great Big Story used to produce "three- to 15-minute videos on 'the untold, the overlooked and the flat-out amazing'" for five years until CNN shuttered it in September 2020. Read the full details here.
Mirror's editor Phillips to chair female journalism panel… The Mirror editor and Leeds alumna Alison Phillips will chair a panel talk with top female journalists based in Yorkshire. Other panelists will include Rozina Breen, editor-in-chief and CEO of The Bureau of Investigative Journalism and former head of BBC North; Louisa Compton, head of news and current affairs and sport at Channel 4; and Laura Collins, former editor of the Yorkshire Evening Post newspaper and now publisher at National World. Alison will also give a talk to students about scoops, show business and sourcing the news. Read the full details here.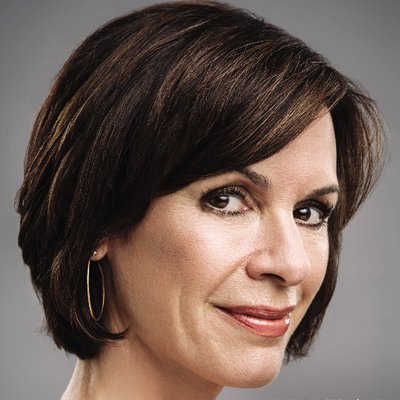 NewsNation hires Vargas for weekday news program… Emmy award-winning journalist and television host Elizabeth Vargas will join NewsNation to anchor "Elizabeth Vargas Reports," an hour-long weekday news program debuting April 3, 2023 (6pm ET/5pm CT). The program will feature one-on-one interviews with headline makers across the country and on-the-ground reporting by NewsNation's team of seasoned journalists. Vargas said, "I am thrilled to join the NewsNation team. The mission of NewsNation is more important now than ever – delivering the news and newsmakers to all of America, and to cover the issues that truly matter to everyone, everywhere. I can't wait to begin."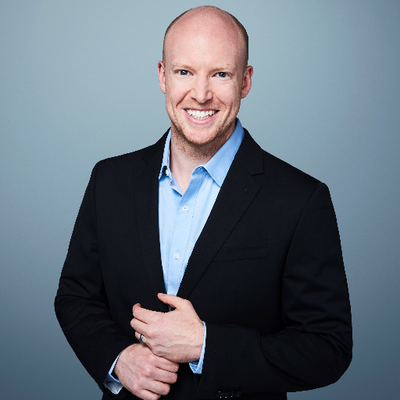 CNN's taps Hall to for exec producer role… Eric Hall, vice president of CNN Morning Programming and executive producer for New Day at CNN, will now head up "CNN Tonight." A veteran CNN journalist, previously he worked as an executive producer, senior producer and producer. He also worked for ABC. Hall graduated from Elon University in North Carolina.
Adweek hit by layoffs… The Adweek casualties include senior story editor Nicole Ortiz and commerce editor Lisa Lacy. Ortiz managed its edit hub through which all digital content flows. She also helped lead newsroom initiatives on diversity and inclusion, style guide decisions and SEO. Lacy focused on retail and the growing reach of Amazon. She also covered marketing and technology for more than a decade for publications like TechCrunch, CMO.com, VentureBeat, The Wall Street Journal, Dow Jones Newswires, ClickZ and Search Engine Watch.
Vox Media to lay off 7 percent of staff… Vox Media will axe 7 percent of its workforce, as per CEO Jim Bankoff. "We are experiencing and expect more of the same economic and financial pressures that others in the media and tech industries have encountered," Bankoff said in his memo. "Unfortunately, in this economic climate, we're not able to sustain projects and areas of the business that have not performed as anticipated, are less core to where we see the biggest opportunities in the coming years, or where we don't have enough rationale to support ongoing investment in what could be a prolonged downturn. In spite of the dedication of the many talented people involved in these initiatives we need to scale back." Read more here.
Recode's Del Rey among Vox Media layoffs… Recode senior correspondent Jason Del Rey is among the Vox Media layoffs. He spent the last nine years reporting on Amazon, the e-commerce industry, and how technology is transforming brick-and-mortar retail. He has signed a deal with Harper Business to write the book "Winner Sells All" about the retail battle between Walmart and Amazon, and its effect on consumers. Del Rey has been a business journalist since 2007, and has previously covered media and startups for Advertising Age and Inc. magazine. Read more here.
CNET + AI = egg on face… CNET issued corrections on 41 of the 77 stories the outlet published that were written using an artificial intelligence tool, reports Mia Sato and Emma Roth of The Verge. Sato and Roth write, "In a note published today, CNET editor-in-chief Connie Guglielmo defended the use of the AI writing tool but said that an internal review of stories uncovered numerous errors in the articles at the center of the controversy. Earlier this month, Futurism broke the news that CNET had been quietly publishing articles written by AI for months without drawing much public attention or making a formal announcement." Read more here.
FInancial Times' Mastadon server shutters… FT Alphaville has closed its Mastadon server, wrote Bryce Elder of the Financial Times. Elder writes, "A few months ago, FT Alphaville thought it might be fun to host a Mastodon server. Boy, were we wrong! It is therefore with relief and regret that we announce the shutdown of Alphaville.club, this blog's completely unofficial home on the Fediverse. Our reasons are listed below in full but, to summarise, Mastodon has proved more hassle than it's worth." Read the full details here.
CoStar eyeing News Corp… Lauren Fischer, Katie Robertson and Benjamin Mullin of The New York Times report: "The CoStar Group, a provider of data and marketing services to the commercial real estate industry, recently informed News Corp that it was interested in acquiring the company's stake in the digital real estate business Move at a valuation of more than $3 billion, the people said. After the talks with CoStar got serious, News Corp and Fox decided to put the merger talks on pause to await the outcome of negotiations with CoStar." Read the full details here.
Dow Jones makes a hire for Buy Side… Josh Stinchcomb, the chief revenue officer at Dow Jones & Co., sent out the following, "I am excited to announce that Jason Fox will be joining Dow Jones as SVP Commerce and General Manager of Buy Side starting February 8, 2023. In this role, Jason will oversee Buy Side, as well as our other commerce initiatives, including WSJ Wine, WSJ Shop and the coupons and offers business." He will be responsible for Buy Side's editorial strategy and drive affiliate marketing, brand marketing, business development, commercial partnerships and operations across all commerce related businesses. Jason joins Dow Jones from Consumer Reports where he was Chief Digital Officer. Read the full announcement here.
Bezos makes a Prime stop at WaPo… The Washington Post, unlike other major news organizations, is going through a push-pull of naming many new hires while letting current staffers go, as reported in Talking Biz News. Amid this chaos, Amazon founder Jeff Bezos, who bought the news organization in 2013, made a surprise visit to the Post newsroom. "I'm delighted to be here and see all these faces," Bezos said, according to three people with knowledge of his remarks. He then went into a meeting with the Post's top editor Sally Buzbee and publisher Fred Ryan. Read more here.
Canada's PostMedia goes all digital… An excerpt from an announcement sent out by The Canadian Press reads, "Postmedia is moving a dozen of its Alberta community newspapers to digital-only formats, eyeing more outsourcing deals for printing, laying off workers and selling the home of the Calgary Herald." said Andrew MacLeod, Postmedia's president and chief executive: "Businesses everywhere have been facing similar pressures from a widespread economic contraction that has intensified over the past six months. We have seen this in technology, manufacturing, and in media." Read the full story here.
Bloomberg to hire 1000 staffers across the company… Bloomberg LP approved the hiring of 1,000 people this year, according to a staff memo from Vlad Kliatchko, the company's chief product officer, reports Lucia Moses of Business Insider. Moses reports, "He said many of the hires would be in data, product, and engineering. Other hires are expected to take place across the company, including news arm Bloomberg News. Read the full details here.
Mariam Ahmed is Talking Biz News' content correspondent. For tips on the Friday TBN Ticker, email her at mariam@talkingbiznews.com or connect with her on LinkedIn.