This week's ticker brings to you yet another AI struggle for CNET, a new round of layoffs at The Washington Post, and news of Chicago Public Media's completed acquisition of the Chicago Sun-Times.
Chicago Public Media acquires Chicago Sun-Times…Crain's Chicago Business reported this week on the long-anticipated closing of its Chicago Sun-Times purchase. The organization has raised $61 million to finance the no-cash deal and invest in the newspaper. The Sun-Times will operate as a nonprofit and subsidiary of Chicago Public Media, the parent company of Chicago's NPR station WBEZ-FM 91.5. The money was pledged largely over a five-year period, according to a news release from Chicago Public Media. Read Lou Carlozo's commentary for the deal, which he praised as "something extraordinary."  CPM plans to maintain the print paper, fuel its digital efforts and support novel collaborations. Read more here.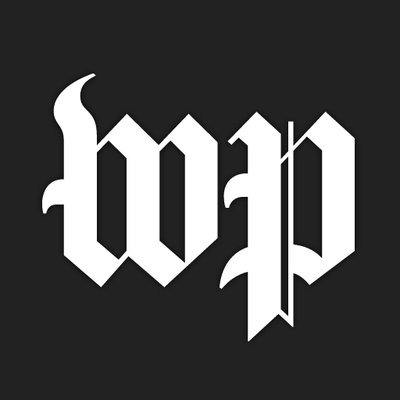 WaPo's reluctant layoffs… The Washington Post is the latest media juggernaut company to let go of employees, laying off 20 staff members from different departments. Publisher Fred Ryan warned last month of the move, which also includes shuttering its gaming vertical Launcher, which launched in 2019. Executive editor Sally Buzbee said, "While such changes are not easy, evolution is necessary for us to stay competitive, and the economic climate has guided our decision to act now. We believe these steps will ultimately help us to fulfill our mission to scrutinize power and empower readers." Read the full details here.
The 11 Percent layoff solution?… Canada's Postmedia is laying off 11 percent of its editorial staff from its various properties across the country. The company houses popular brands that include the National Post, Vancouver Sun and the Calgary Herald. Martin O'Hanlon, president of the CWA Canada union that represents some Postmedia journalists, said, "It's brutal. They've already cut, and cut, and cut, and cut. I mean, they're already in the basement. And they've just dug a new basement. It's terrible for communities. It's terrible for employees. It's terrible for democracy. And it's brutal for journalism." Read more here.
Will CNET ever give up on AI?… Red Ventures, parent company of CNET worried that Google would notice the dismal quality of stories written by the AI software — and thus cut off search results that Red Venture depends on for revenue. Jon Christian of Futurism reports, "Google's current position is that it's not limiting the visibility of online material in searches simply because it was generated using AI, but instead trying to promote content on the basis that it's helpful to users. 'Our ranking team focuses on the usefulness of content, rather than how the content is produced,' the company's public search liaison Danny Sullivan said after CNET's use of AI first came to light." You can find the complete article on the Futurism website.
CNN's Brown takes on new role…CNN has promoted Pamela Brown to chief investigative correspondent and anchor. Recently, she was an anchor. Brown is a veteran CNN journalist, having been with the network for more than 11 years. She has held other posts at CNN including, national correspondent, justice correspondent and senior White House correspondent. A graduate of the University of North Carolina at Chapel Hill, she also reported and anchored for WJLA-TV Ch. 7, an ABC affiliate in Washington, D.C.
ProPublica's investigative hire… ProPublica has tapped Jennifer Berry Hawes to serve as an investigative reporter covering the South. She joined from The Post and Courier in Charleston, S.C., where she worked for more than 24 years, recently as a watchdog and public service reporter. She was also part of a team that won the Pulitzer Prize in Public Service in 2015 and a finalist in Feature Writing for 2019. Hawes graduated from Roosevelt University in Chicago.
Reuters to improve its video strategies… Reuters editor in chief Alessandra Galloni sent out the following to the staff, "Dear all, I am writing to announce a change in the senior editorial leadership team. I have asked John Pullman, Global Managing Editor for Visuals, to spend the next six months studying our competitive and customer landscape and working with editors to identify specific solutions for our video content–including new content types and formats–for existing and emerging players. Jo Webster, Deputy Global Managing Editor for Visuals, will run the Visuals team in the interim, reporting to me. This will be an exciting and important project." Read the full details here.
Massauchesttes paper launches "Business Monday"… The Berkshire Edge in western Massachusetts is adding a business news section that will appear every Monday. Marcie Setlow of The Edge wrote, "Business Monday will cover both for-profit and non-profit enterprises. We recognize that members of the non-profit sector face their own set of business issues, but they nevertheless play a major role in the economic structure of this community." You can read the full details here.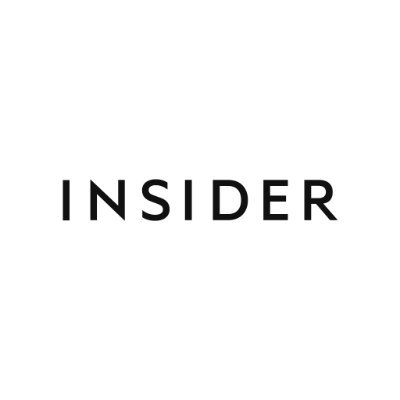 An Insider's D.C. peek… Insider's Washington, D.C. bureau saw a stream of departures and mismatched strategy. So, what happened? Corbin Bolies of The Daily Beast reported, "Almost three years later, nearly all of the original Washington, D.C. bureau team is gone. Samuelsohn was fired just days before the 2022 election and a steady stream of staffers have exited over the past year. Insider's plan to reshape its political coverage turned out to be 'one of the more wild rides' in political media, a former staffer declared." You can read the full story on The Daily Beast website.
Tax Notes hires congressional hire… Cady Stanton has joined Tax Notes/Tax Analysts as a congressional reporter. She comes from USA Today, where she was a news reporter on the national desk. Previously, she drafted and scheduled posts for independent nonprofit institution the National Academies' Twitter, Facebook, and LinkedIn accounts. She also interned at The Washington Monthly and The Hill. Stanton graduated from Georgetown University, where she worked at the student paper, The Hoya.
A coalition strives to save local news… Axios reported the following, "Local journalism groups representing more than 3,000 local newsrooms have come together to create a new nonprofit that aims to save local news through bipartisan public policy initiatives. If successful, the Rebuild Local News coalition believes its efforts could create thousands of local news jobs across the country. Rebuild Local Newsaims to deliver $3 billion–$5 billion in relief for local news companies through philanthropy, business initiatives and government proposals that are focused mostly on tax credits, said Steven Waldman, a longtime local news advocate who is leading the coalition." Read more here.
Podcast "The Closer" opens… A new podcast "The Closer" is launching on Feb. 6. It will focus on important deals and their impact. It will be hosted by Aimee Keane, a former Financial Times journalist who was the founding executive producer and host of the FT's first narrative business podcast, "Behind the Money."  Read more here.
Vice Media and MBC Group finalize deal… Vice Media has finalized a deal with Saudi Arabia-backed MBC Group to bring Arabic-language content to the Middle East. According to the Hollywood Reporter, Vice will create youth-focused content in food, fashion, music and video games exclusively for MBC from Vice's Riyadh, Saudi Arabia office, which opened in 2021. It will also provide training and mentorship opportunities for local journalists, as reported by The Observer.
BuzzFeed's new AI adventure… This year BuzzFeed plans to use OpenAI's ChatGPT tool to help produce content and enhance quizzes, as first reported by the Wall Street Journal. Last year, the digital media publisher made headlines as it laid off 12 percent of its workforce amid an economic downturn. CEO Jonah Peretti said in an email to staff, "The creative process will increasingly become AI-assisted and technology-enabled. To be clear, we see the breakthroughs in AI opening up a new era of creativity that will allow humans to harness creativity in new ways with endless opportunities and applications for good. In publishing, AI can benefit both content creators and audiences, inspiring new ideas and inviting audience members to co-create personalized content." Read more at Variety.
Bloomberg Part One: New sports and AI shows…Bloomberg Media plans to launch a sports show "Next In Sports" and an AI show "AI IRL" in April. "Next In Sports" will be documentary series that explores the intersection of business, sports and culture. It will be hosted by Bloomberg journalists Jason Kelly and Vanessa Perdomo. "AI IRL," hosted by Bloomberg reporter Jackie Davalos and technology editor Nate Lanxon, will explore ways in which AI is infiltrating real life.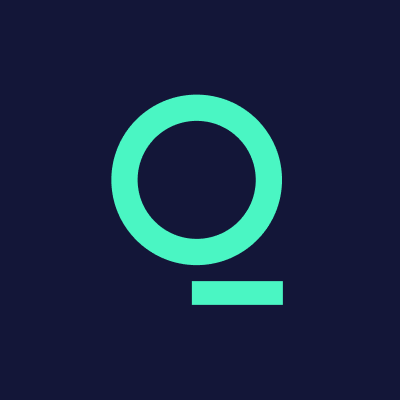 Bloomberg Part Two: A new name for "Quicktake"… Bloomberg Media plans to rename its "Quicktake" streaming channel "Bloomberg Originals." The move serves to highlight the longer-form nature of its offerings. Alexandra Bruell of The Wall Street Journal reports, "Coming shows include 'The Future with Hannah Fry,' which will explore the impact of science and technology, and 'Next in Sports,' hosted by Bloomberg journalists." Read the full details here.
Paramount Global's streaming gains steam… Paramount Global is strengthening its streaming and cable TV business by combining its Showtime TV network and streaming service Paramount+. The rebrand will launch as Paramount+ with Showtime. Paramount CEO Bob Bakish said in a memo, "This new combined offering demonstrates how we can leverage our entire collection of content to drive deeper connections with consumers and greater value for our distribution partners." Read more here.
Nation Magazine's Navasky passes away… Joseph Berger of The New York Times reports, "Victor S. Navasky, a witty and contrarian journalist who for 27 years as either editor or publisher commanded the long-running left-leaning magazine The Nation, and who also wrote the book "Naming Names," a breakthrough chronicle of the Hollywood blacklisting era, died on Monday in Manhattan. He was 90. His death, in a hospital, was caused by pneumonia, his son, Bruno, said. Mr. Navasky had homes on the Upper West Side of Manhattan and in Hillsdale, N.Y. He married Annie Strongin, a stockbroker, in 1966. In addition to his son, she survives him, along with two daughters, Miri and Jenny Navasky, and five grandchildren." Read more here.
Mariam Ahmed is Talking Biz News' content correspondent. For tips on the Friday TBN Ticker, email her at mariam@talkingbiznews.com or connect with her on LinkedIn.