Joseph Lazzaro writes on BloggingStocks.com that one of the problems with News Corp.'s proposed $5 billion purchase of Dow Jones & Co., the parent of The Wall Srreet Journal, Barron's and Marketwatch, is that how business journalism will be delivered to consumers in the future has not been decided.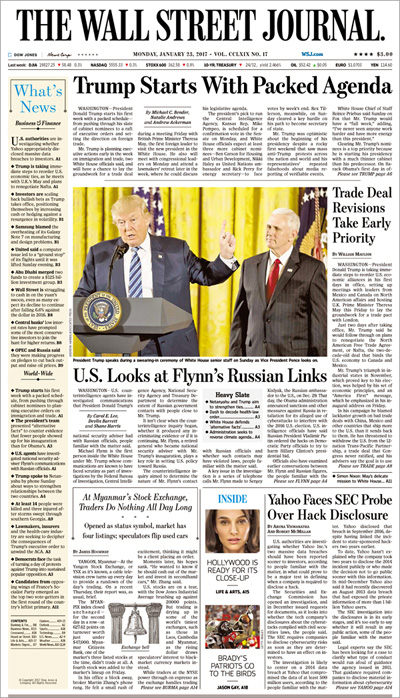 Lazzaro wrote, "Murdoch, his multimedia prowess and financial success undisputed, nevertheless represents a different kind of publishing and news operation. Putting aside the ideological nuances, Murdoch represents staff cuts, and a generally less-in-depth / more-breezy presentation of news, among other changes. Whether this approach to news can live in the same house with The WSJ's public trust dimensions remains an open question.
"Finally, there is the 800-lb. gorilla in the room: there is this reality called the digital age. The digital age is still in its infancy, but it's already propelled changes in business news, and journalism. At this juncture no one can say with any certainty exactly what role print journalism will play in the years ahead. Hence, forwarding an above-average bid for a print asset before the new business journalism rules (and publishing rules) of the digital age are clarified is risk-filled, to say the least."
Read more here.