The Tallahassee Democrat announced that it will stop printing its business publication Business Matters and make it an online magazine.
A story in the paper states, "The new site, www.Tallahassee.com/BusinessMatters, provides local business news, advertising and other information as well as offering business networking opportunities, said Patrick Dorsey, president and publisher of the Tallahassee Democrat.
"The page can be found at http://www.Tallahassee.com/businessmatters or by clicking on the 'Business' link at Tallahassee.com.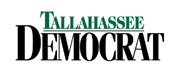 "'This gives local business owners a valuable resource for news and advertising,' Dorsey said. 'The social networking and chat add dimensions that we didn't have in print. The online version also adds greater immediacy than our former monthly print cycle, and that is critical in this fast-paced and ever-changing business environment.'
"Dave Hodges, the Democrat's business editor, will be the editor in charge of the site."
Read more here.