Florida Times-Union reader advocate Wayne Ezell compares the paper's decision to cut its stock listings in favor of sending readers to its web site for stock price information to changes that Paul Julius Reuter made in building his wire service in the 19th and 20th centuries.
Ezell wrote, "The pigeons delivered the goods in two hours, beating the railroad by six hours. Reuter eventually moved to the telegraph and other evolving technologies, and today Reuters gives its clients access to real-time data on 5.5 million financial records from 258 stock exchanges and markets.
"'Market prices, news and data are updated as much as 8,000 times a second and distributed instantaneously,' according to Reuters.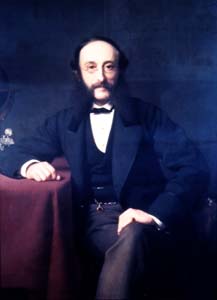 "Times do change.
"For the same reasons Reuter eventually moved away from pigeons to deliver his market reports, newspapers are moving away from print to provide essential data about financial markets.
"And just as Reuters expanded its offerings, so also have newspapers – in print and online.
"Most newspaper editors have known for some time that their partial listings of stocks and mutual funds – usually in tiny type – lost their usefulness years ago for the vast majority of investors.
"But even though most investors have migrated to the Internet, many others, especially older ones, continue to rely on newspaper listings. For that reason, newspapers have been amazingly slow to abandon financial tables.
"Even so, a very different 'Money & Markets' report will appear daily in the Times-Union beginning Tuesday. Editors have worked with The Associated Press to select a lineup of features that they believe will be more useful for readers, including more detail about stocks of local interest."
Read more here.