The business and economics reporting master's program at New York University's Arthur L. Carter Journalism Institute has named its incoming class.
They are: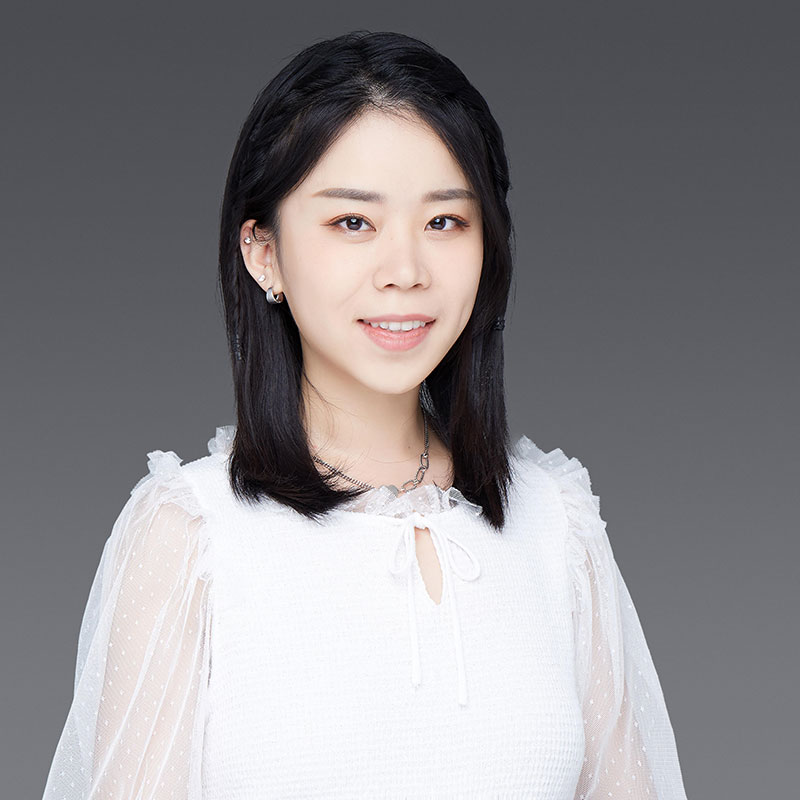 Anniek Yunxin Bao graduated from the University of Sydney in 2020 with a B.A. in Media and Communications while also majoring in Sociology. After graduation, Anniek worked at the Reuters Beijing bureau as an intern writing news and in-depth stories on Chinese government policies, financial markets, and high-tech enterprises. In January 2020, she started reporting on COVID-19 and the development of the pandemic in mainland China for Reuters. Before joining BER, she reported for Caixin Global, the leading English-language news outlet in China, covering Chinese tech giants, corporate news and securities markets. While an undergraduate, she was a contributing writer for Honi Soit, a campus newspaper. She was also an exchange student at the London School of Economics and Political Science, Chinese University of Hong Kong, and Freie Universität Berlin. She is an avid reader and enjoys movies and going to the gym in her spare time. Anniek is a citizen of China.
---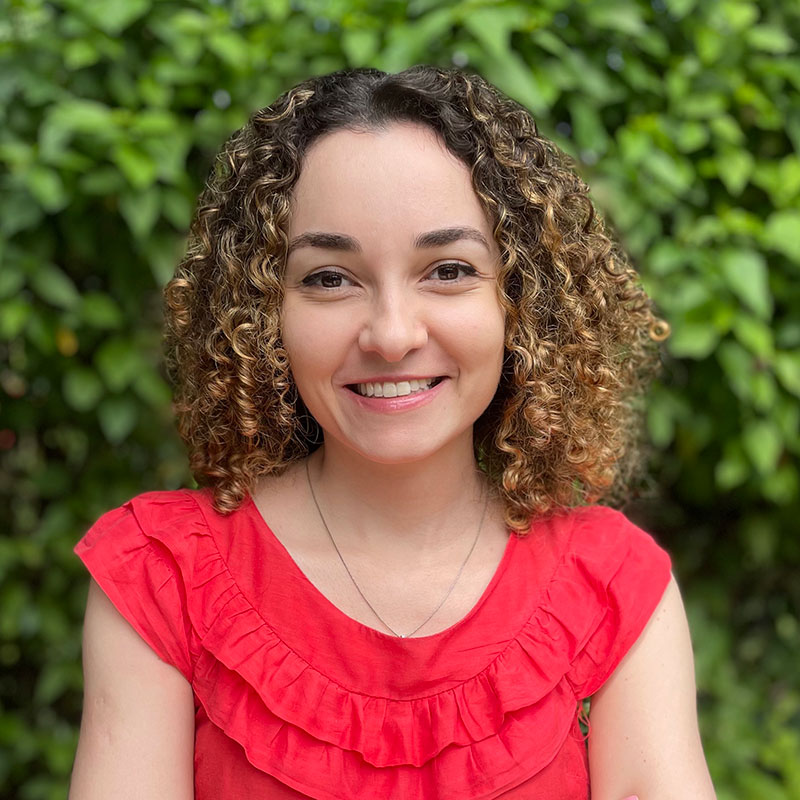 Erica Carnevalli graduated with a B.A. in Journalism from Cásper Líbero College in 2016. She was a visiting student at NYU in 2018 and contributed to Bedford & Bowery, a Carter Journalism Institute publication. Interested in women's rights, in her last year as an undergraduate, she produced a multimedia report on female presence in the Brazilian film industry. She then reported on the intersection of social issues and economics as an intern at one of Brazil's main newspapers Estadão, where she co-created a multimedia series of stories on gender inequality. In 2019, she covered digital transformation challenges as a business reporter at Época Negócios of Globo Group, the largest media company in Latin America. Later, she became an economics and technology editor of Meio's newsletter. She enjoys backpacking and occasionally hiking. Erica is fluent in English and Portuguese, and conversational in French. She is a citizen of Brazil.
---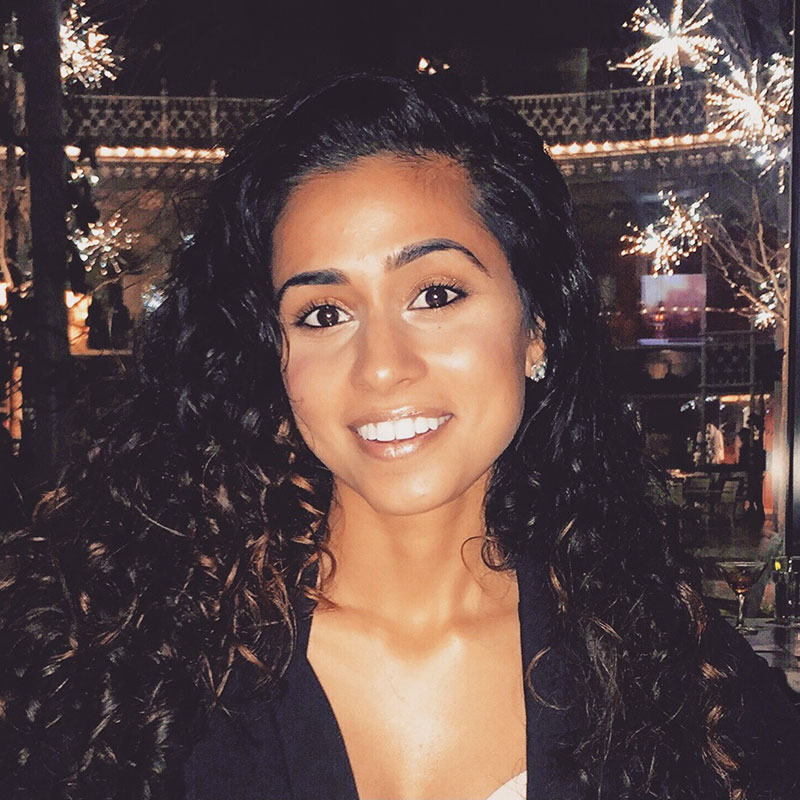 Jasleen Chawla graduated Cum Laude with a B.S. in Business Analytics and Finance from the Drexel University Honors College in 2016, entering with a Dean's Merit Scholarship. During her time there, she was accepted into the university's cooperative education program, holding internships at J.P. Morgan, Johnson & Johnson, and Goldman Sachs. Upon graduation she joined Deloitte as a consultant, then transitioned into the field of data and analytics in the healthcare industry, researching behavioral trends and evaluating quantitative metrics. She entered the world of journalism as a contributor for South Asian centric publications, exploring relevant topics like the Sikh Genocide and the Farmers' Protest in India. As a journalist, she plans to continue that work by covering socio-economic problems that result from the marginalization of minorities. In her spare time Jasleen enjoys rock-climbing, running, and teaching Pilates. Jasleen is fluent in Punjabi. She is a citizen of the United States.
---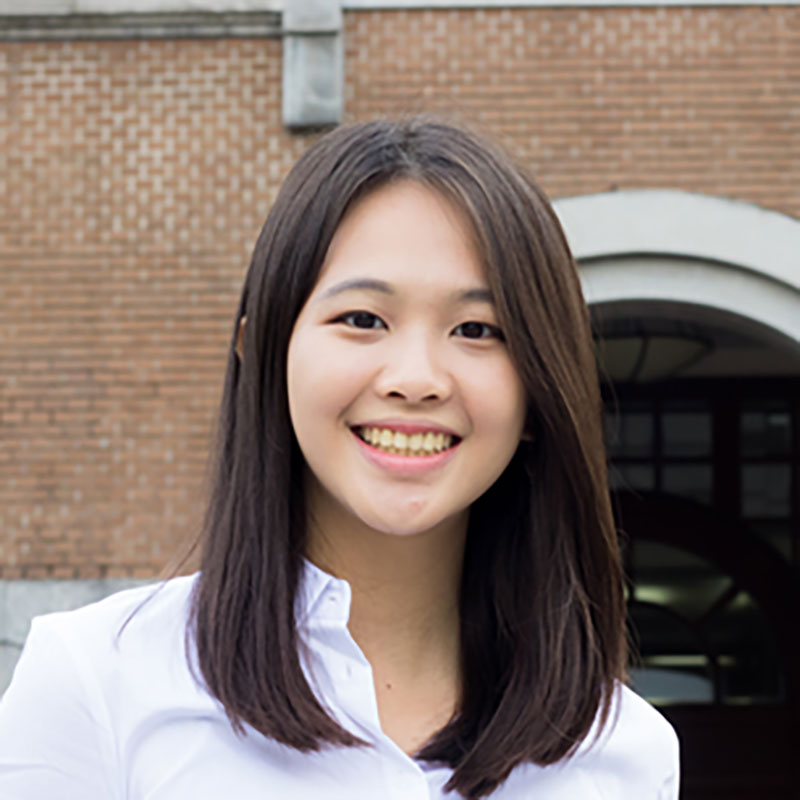 Angelique Chen graduated from National Taiwan University in 2021 with a B.A. in International Business and a minor in Foreign Languages and Literatures. She developed a passion for business reporting while covering finance and technology at Awakening News Networks, a Taiwanese daily news publication. Her works on the Taida (NTU) Student Journal covered Hong Kong journalists relocating to Taiwan, Taiwanese non-profits, and more. Realizing the essential role of data in modern journalism, she dived into data analysis through machine learning projects like one predicting data scientists' salary, and market research projects she conducted while interning at the American Institute in Taiwan, the de-facto U.S. embassy. She is now a member of the award-winning data journalism team Readr. Angelique was also a member of the 2020 Harvard College in Asian Program and the captain of the 2019 Lifenet Foundation Volunteer Team. She is a citizen of Taiwan.
---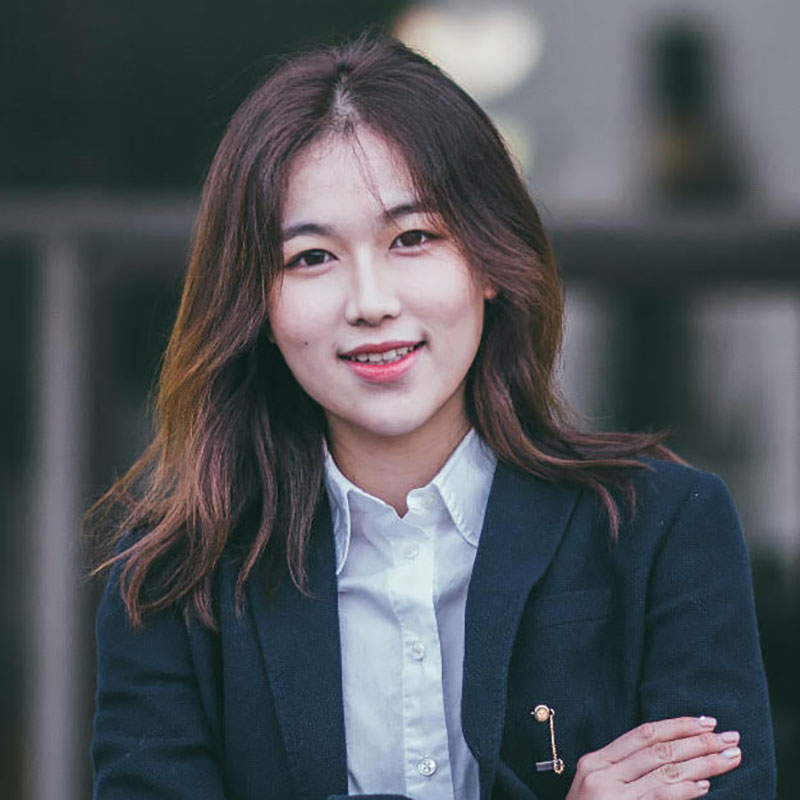 Ni Dan graduated with a B.A. in Economics and Media Studies from the University of California, Berkeley in 2021. She obtained an honors acknowledgment from the media studies department in UCB. She was an active member of Eta Omega Chi, a professional business fraternity at Berkeley. She created a club called ThinkInfinity that targets to connect students with professionals from technology and business companies. It was through this experience when Ni became interested in business and economic reporting. She interned at InsightChina, a popular social media account in China in 2019. In 2020, she worked at LVMH in the marketing department for three months. During her last year of college, she worked on her own research project that focused on studying the rise of feminism in Weibo. Outside of school, Ni is interested in playing badminton, watching movies, and running. She is a citizen of China.
---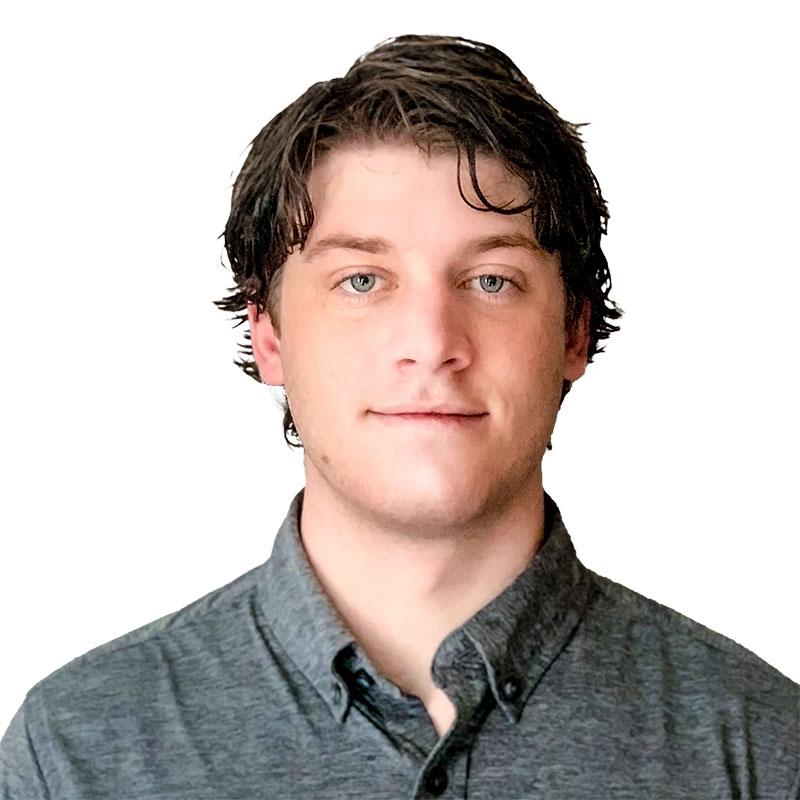 Doug Gorman graduated from the Boston College Carroll School of Management in 2017 with a dual degree in Operations Management and Philosophy. Since the start of the pandemic, he worked as an analyst and writer for the consumer research firm, GlobalWebIndex, where he created reports uncovering changes in global consumer preferences, behaviors, and attitudes during various stages of the pandemic lockdown. In this time, he covered a range of topics including corporate sustainability and diversity initiatives, the pandemic's effect on consumers' mental health, and voter attitudes during the 2020 election. Before GWI, Doug worked in marketing and sales roles at early-stage technology startups, where he found a love for entrepreneurship and sought to better understand disruptive industries. He is a voracious consumer of fun facts, documentaries, and online courses on everything from cooking to data analysis. Although he was raised largely outside of the country, he is a citizen of the United States.
---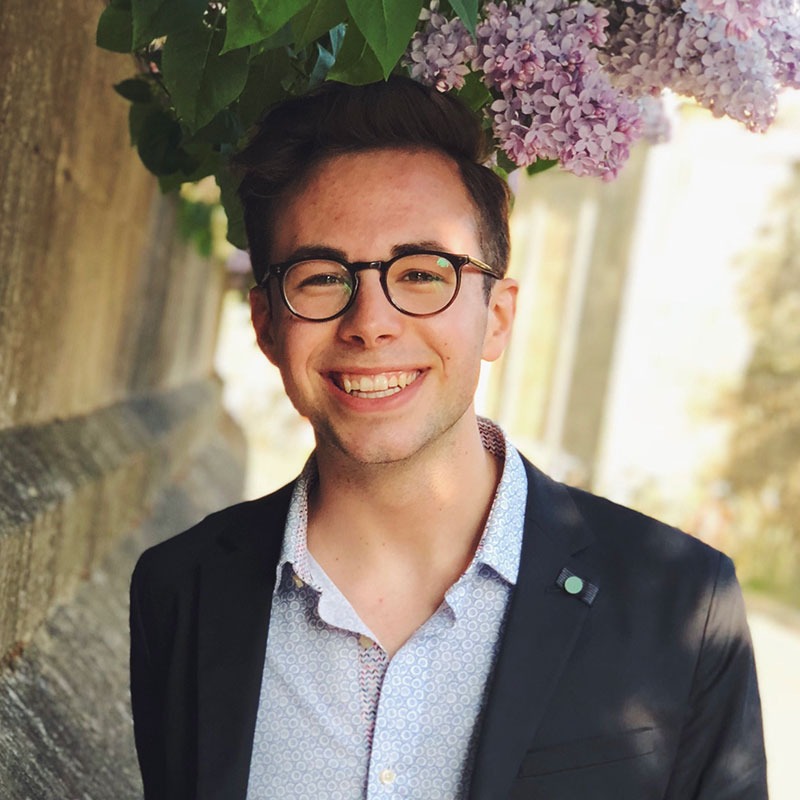 Cole Horton graduated from the University of Oxford in 2019 with a B.A. in History and First-Class Honors. As a student, he held communications internships across the public and private sectors, including with the U.S. Department of State's Bureau of International Organization Affairs. There, he drafted press guidance on issues ranging from human rights to violations of U.N. Security Council resolutions. Following his graduation, Cole joined Prosek Partners, a leading financial communications firm, where he developed and implemented media relations programs for traditional and alternative investment managers. This experience opened his eyes to financial journalism – and solidified his interest in pursuing it. As a journalist, Cole hopes to report on the evolution of private markets, including the firms and personalities at the center of this industry. He is passionate about aviation, food history and improving his meager baking skills. Cole is a citizen of the United States.
---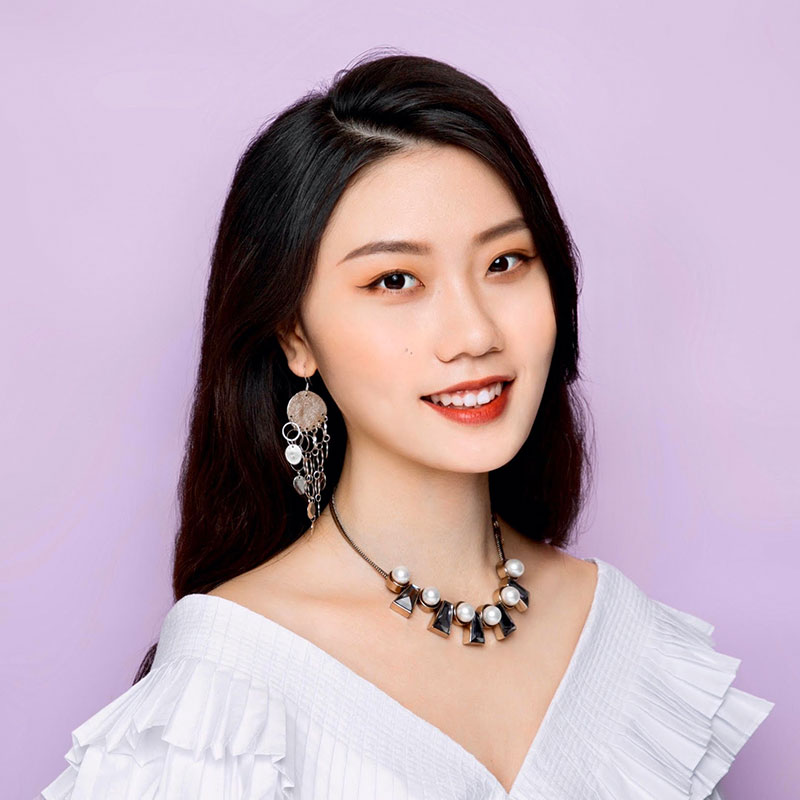 Diana (Ke) Li graduated from Tsinghua University in 2020 with a B.A. in English and Journalism. During college she interned at Xinhua News Agency, the Wall Street Journal, the Financial Times and Reuters in Beijing and wrote for the Asia real estate newspaper Mingtiandi, and Sixth Tone, covering fresh voices from China. During her internship at WSJ, she helped cover the trade war and Xinjiang surveillance camps. At Reuters, she was one of the first interns who assisted in data-driven projects about COVID-19. Faced with COVID-19, she took a gap year after graduation and traveled around China's 20 provinces while developing a startup in international education, helping Chinese students studying overseas. Diana is also a passionate vlogger and has more that 10,000 followers on her bilibili and Weibo channels @清华可可学姐. Diana is fluent in English and Chinese, and conversational in Japanese. She is a citizen of China.
---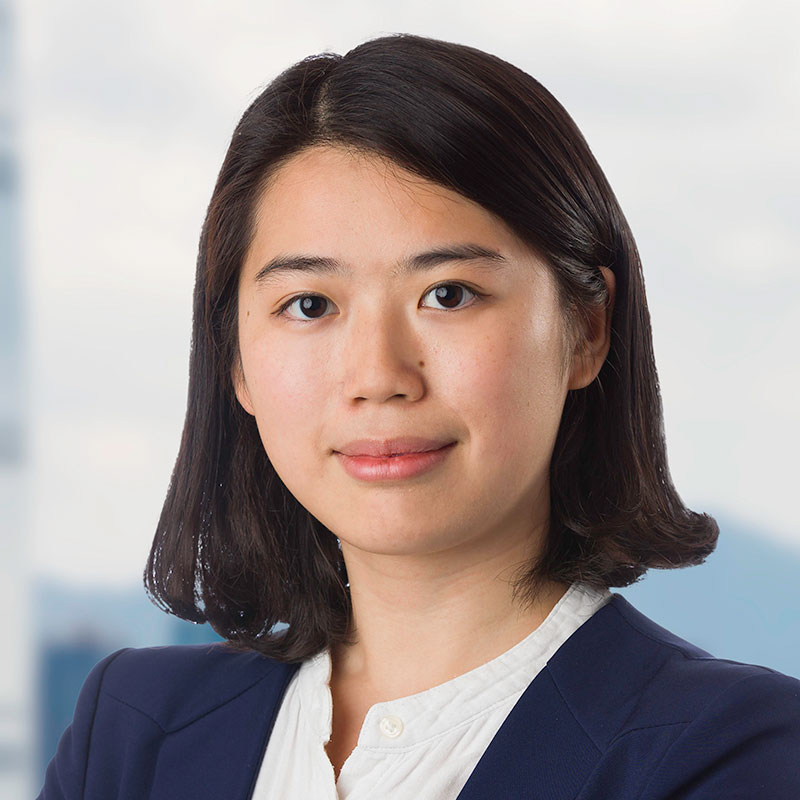 Nicolle Liu graduated with a B.A. in Journalism and Communication from the Chinese University of Hong Kong in 2016. She started her career in the media profession with Reuters Breakingviews as a production assistant conducting data research for the Asia bureau and managing the publication's social media. She then joined the Financial Times' Hong Kong bureau in 2017, where she covered the rapid and vigorous changes in the Asia financial center. She has written stories on topics ranging from democracy movements to tycoons and the manufacturing and aviation industry in the South China region. Her eagerness to make business and financial reporting accessible to the general public drives her to pursue further study in business journalism. She is a contributor to Aftershock, a collection of deep reflections on Hong Kong's citywide 2019 pro-democracy protests. In her spare time, she enjoys cooking. Nicolle is a citizen of Hong Kong.
---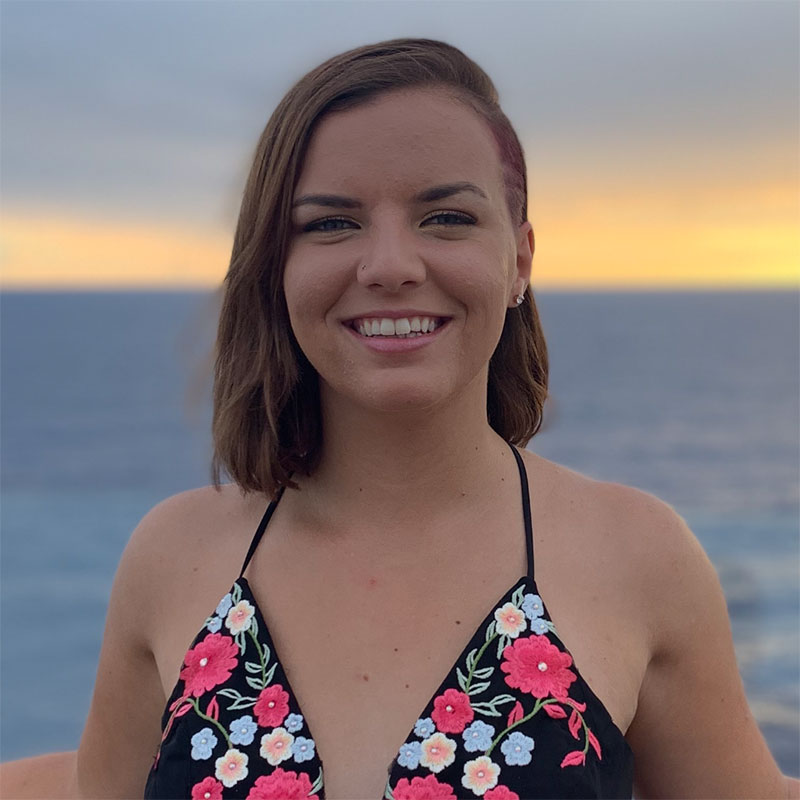 Rachel Nostrant graduated Magna Cum Laude from Pennsylvania State University in 2021 with a B.A. in Journalism and a B.A. in International Politics. During her time at Penn State, she worked at the Office of Veteran Programs, assisting transitioning veterans under the umbrella of Veterans Affairs. In 2020, she worked as a campaign manager for a Vermont State Representative, focusing on social media communications. Rachel is a United States Marine Corps veteran, having served for more than five years as a Middle Eastern Cryptologic Linguist out of Camp Pendleton, California. During her service, she deployed to North Africa and the Middle East, providing signals intelligence reporting and linguistic support to forward deployed units. She is fluent in Levantine and Iraqi dialects, and proficient in French. She looks forward to pursuing a career in journalism, hoping to focus on politics and international affairs. Rachel is a citizen of the United States.
---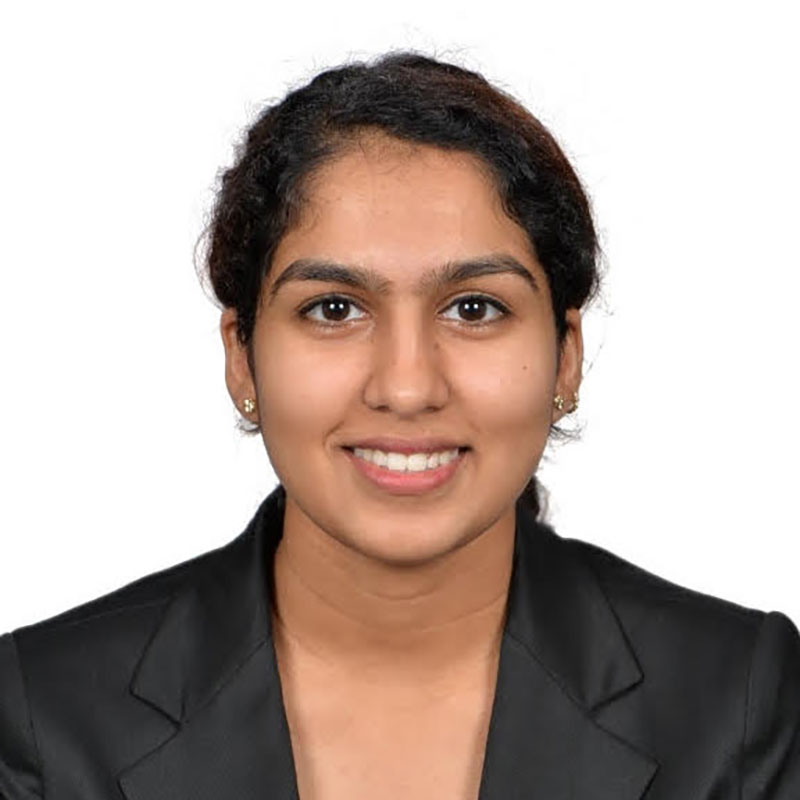 Prarthana Prakash graduated in 2021 with a B.Soc.Sc. in Politics, Law and Economics from Singapore Management University. In her senior year, she interned at CNBC Asia Pacific, where she worked on the channel's flagship shows like Squawk Box and Capital Connections. She also worked as an editorial intern at Transfin., a news media company based in New Delhi. She served as her university's ambassador and as the Vice President of a research club specializing in emerging economies. Prarthana's interest in joining the BER program stems from her passion for understanding the impact of markets on the everyday life of consumers. Having lived in India and Singapore, she hopes to write stories that capture the diversity and potential of Asian businesses. In her spare time, Prarthana enjoys boxing and exploring new restaurants. She is fluent in English and Hindi, and proficient in Tamil and Spanish. She is a citizen of India.
---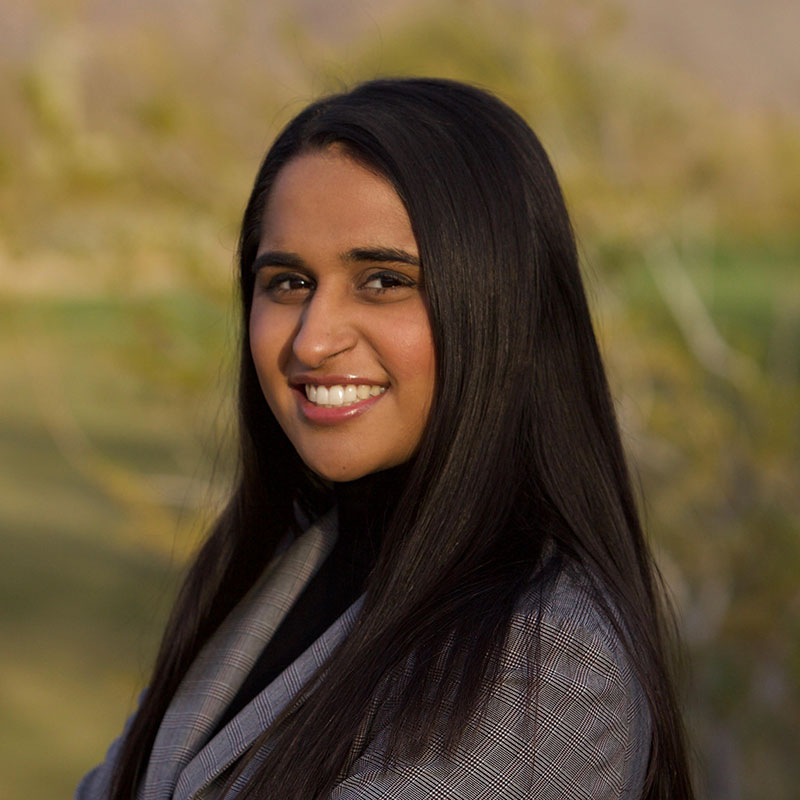 Anita Ramaswamy graduated from Tufts University with a B.A. in Political Science and a minor in Economics. While at Tufts, she was managing editor of the Tufts Daily and held internships in finance, including at Wells Fargo Securities. Upon graduating, she joined Wells Fargo Securities full-time as an analyst in its Middle Market Investment Banking group. After a stint in fundraising at another investment bank, she found a way to unite her finance background and passion for journalism as an editorial fellow on Business Insider's finance team, covering institutions and trends on Wall Street. As a journalist, she hopes to leverage her industry experience to cover disruptive trends and technology-driven innovation in business. She enjoys meditation, hiking in warm climates, and drinking espresso. Born in Miami, Florida and raised in Scottsdale, Arizona by Indian immigrants, Anita is a citizen of the United States. Twitter. Website.
---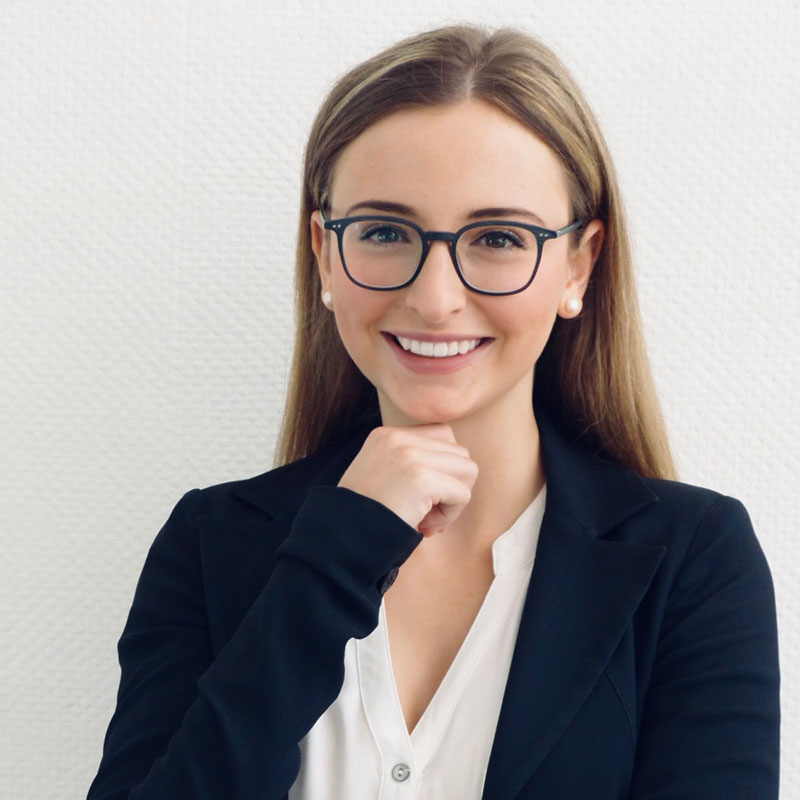 Lisa-Elena Rennau is a double-degree graduate of Frankfurt UAS and Sanda University Shanghai. She holds a B. A. in International Business and a B. A. in International Economics and Trade and graduated among the top 5% of her class in 2021. During her studies, Lisa interned at the global Adidas headquarters, where she supported campaign planning and reported on execution across markets as part of the Business Strategy & Development team. She was also an operations intern at Razor Group, a Berlin-based startup and leading European e-commerce brand acquirer, where she contributed to brand growth and expansion to various channels and marketplaces. Given her bi-nationality and several years of living and studying abroad, Lisa's interest in journalism stems from her discovery of similarities and differences in the reporting of economic and ecological concerns around the globe. Lisa is fluent in English, German and Bulgarian and conversational in French, Spanish and Mandarin. She is a citizen of Germany.
---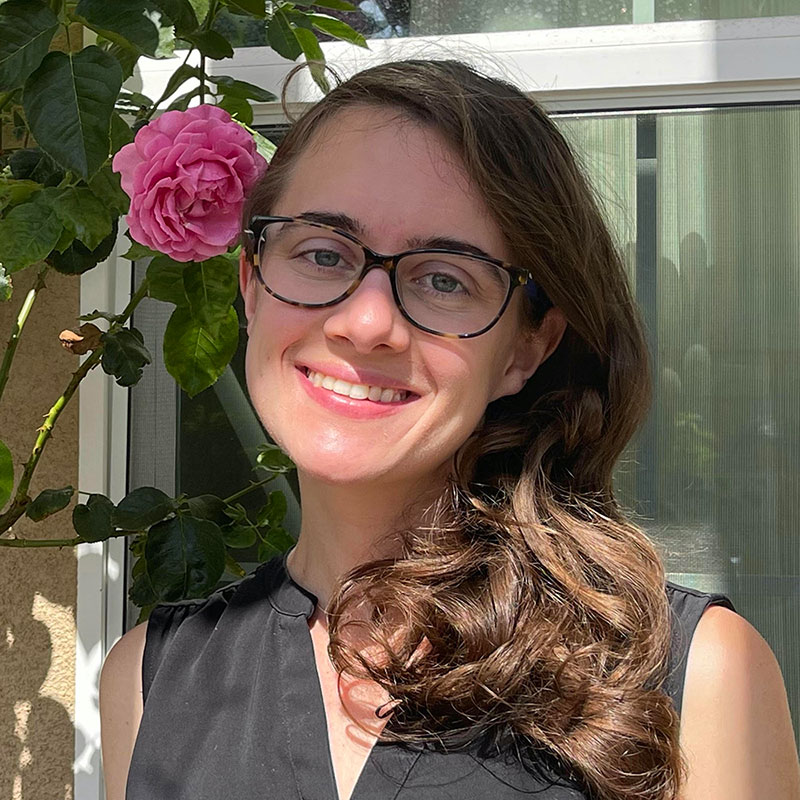 Shelby Rosenberg graduated with a B.A. in Psychology from the University of Southern California in 2017. She spent part of her last semester researching gender bias in antidepressant and family planning advertising campaigns, solidifying her passion for unravelling social inequities through informative, accessible storytelling. After graduating, she joined an education consulting firm, where she worked with high school students to establish fundamental writing skills and advised them on crafting compelling personal statements. Her desire to pursue business and economic reporting stems from conversations with her students regarding the impact of 20th century economic developments – particularly in East Asian countries – on generational shifts in the definition of success and well-being. She is especially interested in exploring socioeconomic mobility as a function of diversity initiatives in the higher education sector. Shelby enjoys hiking and continues to expand her library of Classical Hollywood cinema. She is a citizen of the United States.
---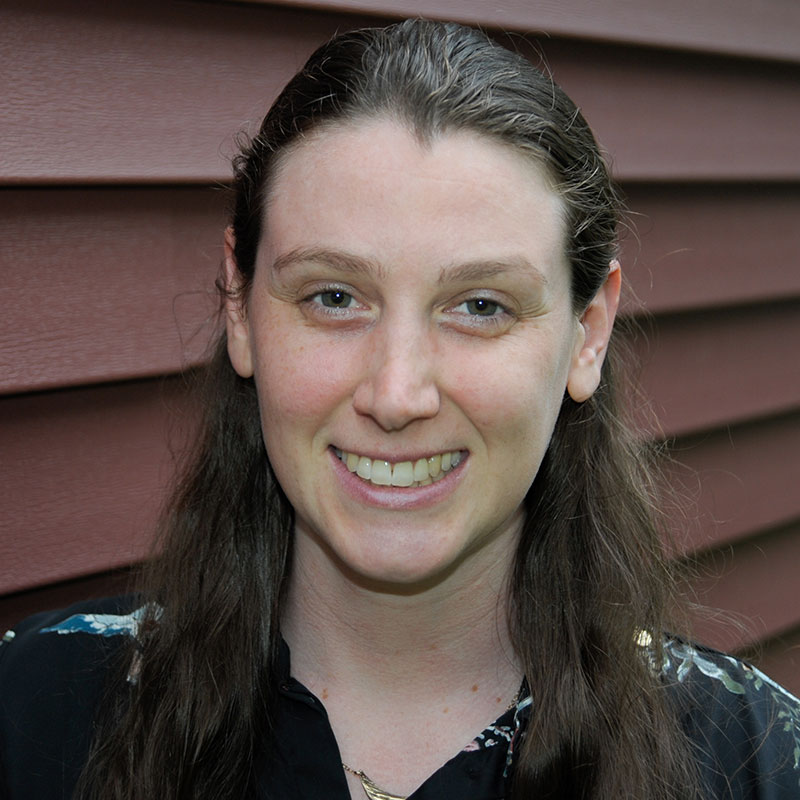 Beth Treffeisen graduated with a B.S. in Journalism from Emerson College in 2015. Beth previously worked at the Cape Cod Times as a general assignment reporter. During her three years living and working on Cape Cod, Beth specialized in profiles, local businesses, and young professionals. Her story examining the impact of the COVID-19 pandemic on the future of Cape Cod's tourism industry was syndicated by USA TODAY. Beth won a New England Newspaper Award for her feature on the challenges facing young shellfishing families in Wellfleet, MA. Prior to working on the Cape, Beth worked for the Independent Newspaper Group in Revere, MA, covering hyper-local news in Beacon Hill, Fenway, and the Back Bay. In her off time, Beth enjoys taking her dog on walks, cooking, and photography. Beth grew up in New Rochelle, NY and is a citizen of the United States.
---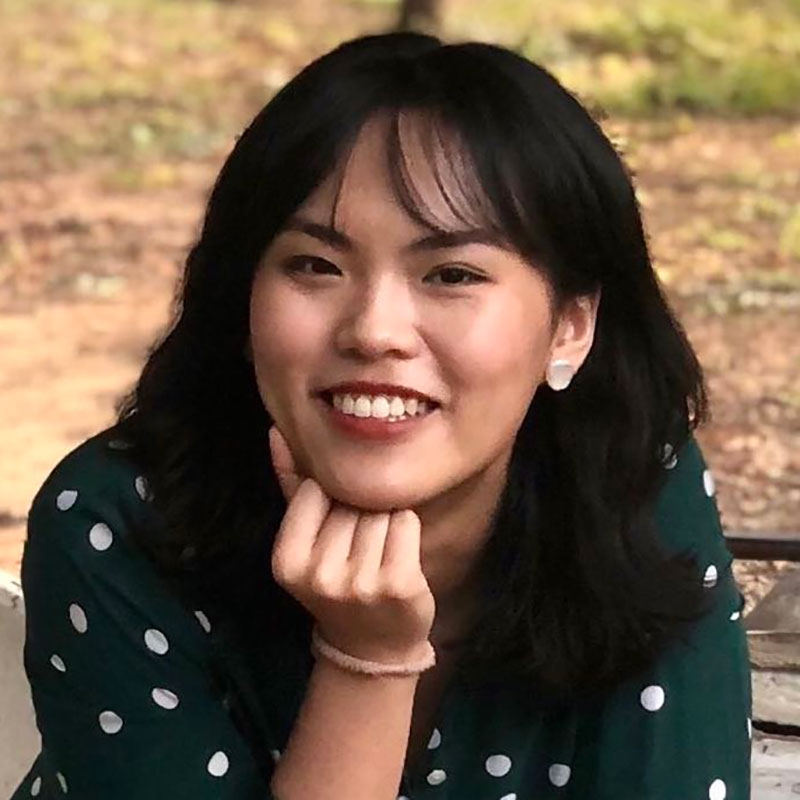 Kunyi Yang graduated with an MSc in Sociology from London School of Economics in 2018. She earned her B.A in English Language and Literature from Beijing Foreign Studies University in 2017. Kunyi began her career as a business reporter at Global Times, one of the biggest English language newspapers in China, covering commodities, technology and economic developments for more than two years. Her interest in writing about the intersection of politics and economics emerges from her experience covering the drama of the US-China trade war, which led to her decision to pursue a master's degree in business and economic reporting. Prior to Global Times, she was also a China policy researcher at Environmental Investigation Agency (EIA) in London, an NGO that reports on environmental criminal conduct. In her spare time, Kunyi loves working out and cooking, and is currently looking for the best recipe for zucchinis. Kunyi is a citizen of China.
---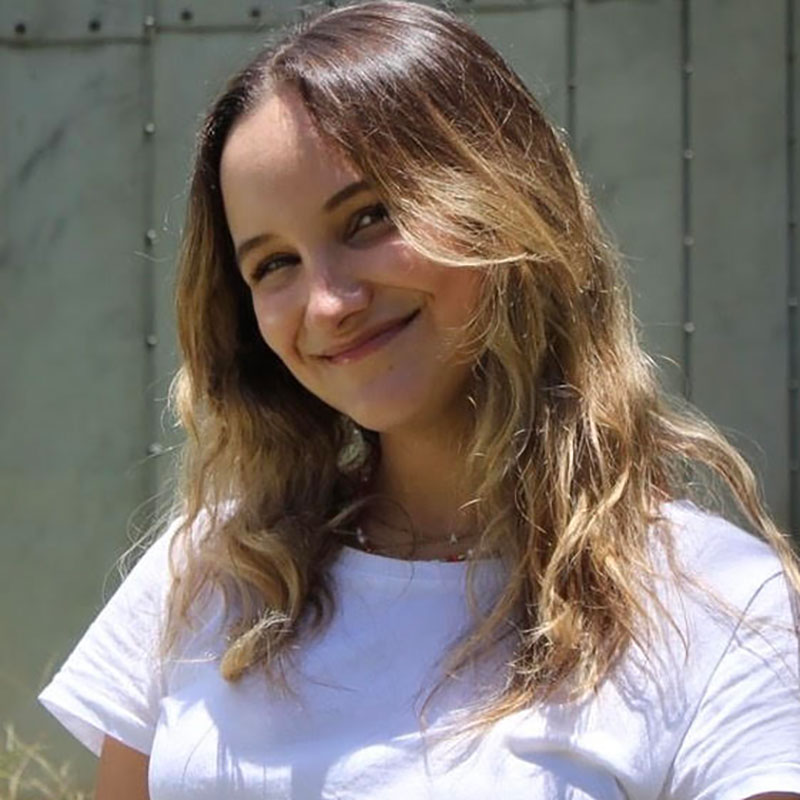 Gigi Zamora is a 2020 Magna Cum Laude graduate with a dual degree in Digital Journalism and Communication Arts from Marymount Manhattan College in New York City. In her final semester at Marymount, Gigi served as co-founder and translation editor of the university's first digital journal, TwoTwoOne. Mid-pandemic, she returned home to Puerto Rico and worked for a magazine in the west side of the island covering local stories and events. Although she enjoys dabbling in fiction, she is mostly interested in reporting on politics and economics. A member of the National Association of Hispanic Journalists (NAHJ), Gigi aspires to shed light on the struggles faced by Puerto Ricans and Latin American communities. She enjoys reading, traveling and connecting with nature. Gigi is fluent in English and Spanish and is working on her French. She is a citizen of the United States, born and raised in Puerto Rico.