Gabriela Baczynska of Reuters wrote Wednesday that News Corp. CEO Rupert Murdoch expects to receive approval from the Bancroft family that controls Dow Jones & Co., the parent of The Wall Street Journal, to purchase the company in two to three weeks.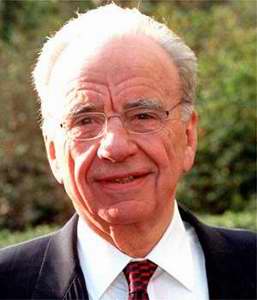 Baczynska wrote, "'Everything is done. We are just waiting for a final approval of the Bancroft family,' Murdoch told Reuters during a visit to Warsaw on Wednesday.
"'The final approval is in the next two, three week's time or not at all,' he said.
"Asked if his company, News Corp., planned to raise its bid, Murdoch said: 'No.'
"Murdoch was in Poland to meet Prime Minister Jaroslaw Kaczynski and government officials ahead of the relaunch of a television station in which he has a significant stake."
Read more here.