Yvette Kantrow of The Deal writes in the latest issue about how Fortune magazine has gone gaga over banking analyst Meredith Whitney, writing about her childhood and the fact that she doesn't drink coffee while downplaying her stock-picking acumen.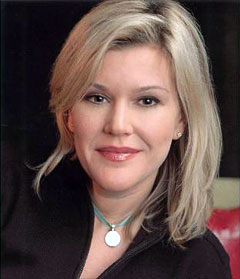 Kantrow writes, "Looking at those pieces today is instructive because of how much emphasis the magazine — like the rest of the media — has historically put on investment performance when evaluating and feting favorite analysts. ('Stock jocks with the picks to prove it' is what one Fortune story in 2001 dubbed its all-stars.) But for Whitney, it's more than willing to drop that emphasis.
"It mournfully explains, 'Whitney's insights haven't always translated into lucrative investment picks' and notes that her stock picking ranked 1,205th out of 1,919 equity analysts last year and 919th out of 1,917 through the first half of 2008. But not to worry, chirps Fortune: 'That said, evaluating Whitney solely on the timing of her buys and sells misses the point. It's not just that she's bearish on the entire banking industry. What makes Whitney so interesting is the brutality of her arguments and the evidence she summons in making them.'
"We don't disagree with Fortune's contention that evaluating Whitney on her stock-picking record 'misses the point.' Indeed, this column has long argued that ranking analysts based on investment performance is useless or worse. After all, at the height of the Internet boom, analysts who followed that sector looked great. Moreover, analysts were never meant to be stock pickers to the public — aka Fortune readers. Their main job is to provide analysis and market intelligence to fund managers, not just yell buy or sell.
"With its celebration of Whitney, Fortune, perhaps without even realizing it, seems to be inching over to this camp."
Read more here.