The San Francisco Chronicle has been gaining some attention with the fact that it has been podcasting calls from readers on its web site.
Now, one of the calls — this one to the paper's business editor — is gaining more attention because an analyst has written a report about it, writes reporter Ben Pimentel.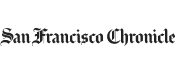 Pimentel wrote, "The Chronicle's podcast featuring an irate caller complaining about the use of the term 'pilotless drone' has been featured in the New York Times and on National Public Radio, and has been turned into a YouTube video and cell phone ring tones. (To hear the the podcast of the voice mail, go to sfgate.com and click on the 'Correct Me If I'm Wrong' podcast.)
"Now it's become the subject of an analyst's research.
"The call, which started as a voice mail message to our very own Business Editor Ken Howe, caught the attention of technology analyst Roger Kay, president of the research firm Endpoint Technologies Associates. The hubbub surrounding the message has grown so big he's written a research note on the topic, calling the whole thing a 'Web 2.0 phenomenon.' You can check out his note at www.ndpta.com/Drone.html.
"'This guy is probably wondering whether he should step forward or not,' Kay said in a phone interview. 'It depends on who he is and what he really wants,' said Kay. 'For most people, anything is better than nothing. If you get some fame, you can do something with it. But if the guy is just a retired old crank and doesn't want to be bothered by people, it's probably better to remain anonymous.'"
Read more here.