Bill Carter of The New York Times writes Monday how CNBC anchor Maria Bartiromo has turned her year around after having been accused of ethical transgressions earlier this year when she took a flight on a Citigroup jet.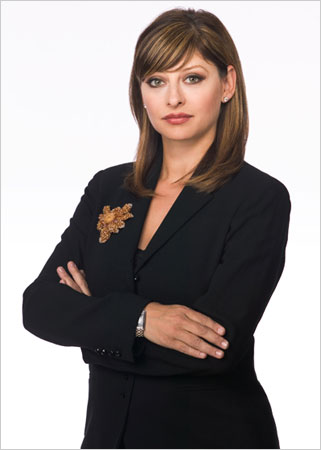 Carter wrote, "But unlike other media figures who have seen their careers derailed by becoming targets of that kind of criticism, Ms. Bartiromo has not only survived, she has thrived. During a recent lunch interview, she said, 'My life has been taken up a notch in terms of busy-ness.'
"Just a bit. Beyond 'Closing Bell,' her daily two-hour live afternoon show on CNBC, Ms. Bartiromo anchors a weekly syndicated show called 'The Wall Street Journal Report,' appears regularly on NBC's 'Today' and frequently on the 'NBC Nightly News,' and writes a weekly question-and-answer column in BusinessWeek and a monthly column in Reader's Digest. Last month, she had what she calls one of her career highlights, moderating (with Chris Matthews) the economic-issues Republican candidates debate.
"'I really feel like I have had the year of my career,' Ms. Bartiromo, who is 40, said, 'the best year of my career.'"
Read more here.