We end the week with exciting news as Talking Biz News founder Chris Roush has been named executive editor for digital at Business North Carolina. Wired editor-in-chief Gideon Lichfield has announced his departure as he says he wants to focus on "how societies can govern themselves peaceably and for the common good in an area of accelerating technological change" and other uncertainties. Read on about top editor Kristin Bender departing The Messenger before its launch.
Business N.C. nabs TBN founder… Business North Carolina magazine has hired Talking Biz News founder Chris Roush as executive editor for digital. Editor-in-chief David Mildenberg wrote, "Chris will help make Business North Carolina and related online products more effective online, which will be the latest in his long line of accomplishments." Roush begins on June 12. He is also the dean of Quinnipiac University's School of Communications. "In North Carolina, he's probably best known for his 17 years as a professor at UNC Chapel Hill, where he developed perhaps the nation's most notable business journalism program.  He helped many students land jobs at big and small newsrooms, including some who have won the industry's top honors. That's no small feat given the state of journalism in 2023," Mildenberg added. Read more here.
Lichfield steps down as Wired EIC… Wired editor-in-chief Gideon Lichfield has announced his departure from the company after more than two years. Lichfield wrote, "I want to begin focusing more of my energies on a question that many of you know is important to me, and that I think is becoming increasingly urgent: how societies can govern themselves peaceably and for the common good in an area of accelerating technological change, rising geopolitical uncertainty, and intensifying climate crisis. I am still figuring out what it will mean in practice for me to work on this, but I know at least some of it probably involves committing acts of journalism with my own two hands, a thing I've increasingly missed doing. I'm not going anywhere immediately. The search for my replacement will start today, and I'll stay in the editor's chair until mid-September, unless a new editor is ready to start sooner. It's been an utter privilege to be responsible for this storied title and the group of extraordinary, talented, and supremely human humans who make it what it is every day." Read more on Talking Biz News.
Breaking news: The Messenger loses breaking news editor… Kristin Bender, a West Coast breaking news editor who has also worked at The Associated Press, left her post at The Messenger just before the startup's launch. "What was presented to me as the job and what the job was [were] two entirely different things. I was told that this was going to be long-form journalism and all it was aggregated content and clickbait, and to me, that's not journalism. I was not willing to lower my ethical standards in working for an organization that did not align with my objectives," she said, The Daily Beast reports. Read the full story here.
CNN meets younger viewers fast… CNN debuts "CNN Fast," a service that will deliver short-form videos featuring international stories, covering major events, business, entertainment, sport and the environment. The stories will be delivered via three-to-six-minute clips to match the demand for shorter-form content appealing to younger audiences. The service is being offered in various countries, including Austria, Belgium, Denmark, Finland, France and the U.K., with plans to tap more countries and platforms in the coming year. "CNN Fast offers a new and different user experience to the main CNN broadcast channel. By working with established CTV platform partners, where we have already seen considerable success for CNN content, we're now able to connect with more viewers and households via the devices and formats that they already enjoy," Humphrey Black, head of distribution strategy at CNN International Commercial, said. Read more here.
Sky News launches audio service… Sky News is now available as an audio service on TuneIn allowing listeners in the U.K., Ireland and U.S. free access to news wherever they are. This will allow Sky News to provide uninterrupted news coverage even if people are not sitting in front of a TV or computer screen. The audio service also features podcasts, on-demand news for smart speakers and news content for commercial radio stations. Priya Sahathevan, director of commercial & business Development, Sky News said, "We know that audio is increasingly important to our news audiences. This audio partnership with TuneIn offers Sky News audiences yet another way to access our award-winning journalism, keeping them connected to what is happening, wherever they are. Our extensive, multiplatform offering means trusted, impartial news is accessible to millions of people around the world, in whatever format suits best."
Democrat & Chronicle reporter Lahman departs… Sean Lahman, a data watchdog reporter at USA Today's Rochester Democrat & Chronicle, wrote on Twitter, "I'm leaving the @DandC and the newspaper business at the end of June. I have always loved the work and there's nothing, absolutely nothing as exciting as the buzz of a vibrant newsroom. Wasn't an easy decision, and I'll miss my colleagues terribly. It has been an honor to spend 13 years writing for my hometown paper, the one I grew up reading." Previously, he freelanced and was a reporter/columnist at The New York Sun, where he covered baseball and pro football beats. Reach out to Lahman via Twitter or LinkedIn.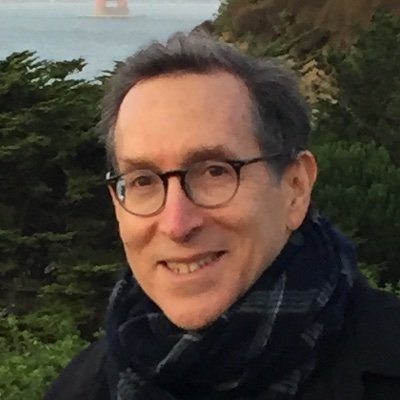 WaPo also sees a veteran departure… Washington Post reporter Steven Mufson is leaving the paper after 34 years. There, he covered the business of climate change. Since joining The Post in 1989, he has covered economic policy, China, diplomacy, energy and the White House. Earlier, he spent six years working for the Wall Street Journal in New York, London and Johannesburg. In 2020, he shared the Pulitzer Prize for a climate change series "2C: Beyond the Limit." Mufson still plans to write for the paper on a freelance basis. A graduate of Yale University, you can connect with Mufson via Twitter.
Politico's McGill departs to start new firm… Andrew McGill, editor of interactive news at Politico, has left and started his own product consulting firm, The Andrew McGill Company. McGill had worked at Politico for more than three years. Before that, he was a senior product manager at The Atlantic, where he also served as a senior associate editor. He also worked at National Geographic, the Pittsburgh Post-Gazette and the Pennsylvania-based daily newspaper The Morning Call. You can congratulate McGill on Twitter.
Petersen swaps BuzFeed for HuffPost… Lilli Petersen has joined HuffPost as news editor for national and politics. Recently, she was an editor on the breaking news team at BuzzFeed News. Before that, Petersen was a senior news editor at Elite Daily, where she managed a team of staff reporters, freelancers and junior editors covering national news and politics for a millennial/Gen Z audience. She was a staff news writer at Refinery29. Petersen has a B.A. from CUNY City College and you can congratulate her on Twitter.
Baltimore TV station names Black VP/news director… Baltimore-based CBS station WJZ-TV Ch. 13 has appointed Tanya Black to the post of VP and news director. She has been with the station for more than 23 years. Black joined in December 1999 as a managing editor, responsible for the station's news content, breaking news and special programming. An Emmy award-winning news manager, Black graduated from the University of Maryland. You can congratulate Black on Twitter.
Guardian appoints Amatulli deputy head of news… The Guardian U.S. has appointed Jenna Amatulli deputy head of news. Recently, she was executive editor of news at The Independent, where she managed and edited a team of news, culture, politics, lifestyle and entertainment reporters, based in the U.K. and U.S. Amatulli is also an adjunct journalism professor at the Fashion Institute of Technology. She served as deputy editor of Jezebel and worked at HuffPost for more than seven years. Amatulli has a B.S. from Fashion Institute of Technology and a M.A. from New York University. You can congratulate Amatulli on Twitter.
CNN Biz has a new ME… CNN Business has hired Luciana Lopez to be its managing editor. Previously, she was at USA Today, where she held the post of deputy managing editor of politics and elections. She has worked at MSNBC as a segment producer and at Reuters, where she was part of the 2016 campaign team. Lopez holds a bachelor's degree from the University of Virginia and a master's degree from the University of Maryland.
WSJ's McCabe to cover finance… Caitlin McCabe, a reporter covering markets at The Wall Street Journal, is now covering European hedge funds and asset managers from its London office. Previously, she worked at The Philadelphia Inquirer, where she held the posts of metro reporter and real estate reporter. McCabe had internships at Bloomberg News, the Wall Street Journal and the Charlotte Observer's business desk.
Bloomberg's Hong Kong hire… Rachel Yeo has joined Bloomberg as a breaking news earnings specialist to cover Hong Kong mainland-based companies. As an economy reporter at the South China Morning Post, she covered the economic repercussions from COVID-19, consumer issues, tourism, logistics, retail, and start-ups. Yeo freelanced and interned at The Wall Street Journal. She also interned at the South China Morning Post. A graduate of Hong Kong Baptist University, you can congratulate Yeo on Twitter.
Insider employees call for strike… The editorial staffs of Insider and Business Insider had planned to strike at midnight Thursday if their union failed to reach an agreement with management. The workers set the deadline in response to the company's refusal to undo changes it made to their health care benefits and management's slow response in contract negotiations. Members are also demanding a fair resolution to a proposed layoff that would reduce the newsroom by 20 percent. Company spokesman Mario Ruiz said, "We are actively engaged with our union team, which we have great respect for. Our goal remains the same: to agree to the best possible contract that works for the whole company." "We have tried repeatedly to bargain in good faith with Insider management, only to have Insider's leadership throw the union-busting playbook at us at every turn. We have reached our last straw. I'm proud to go on strike to demand a real seat at the table and a contract that values our labor. We will stand together until we get what we deserve," said Insider Union steward Libby Torres, an entertainment reporter. Read more here.
Investor's Biz Daily founder passes away… William O'Neil, an investment broker who started an equity research firm and brokerage before later creating Investor's Business Daily in 1984, has died at the age of 90. David Saito-Chung from IBD wrote, "This combination of a successful printing firm and a unique quantitatively-driven database on stocks led to the first publication of Investor's Daily, as it was then called, on April 9, 1984. In learning from great fund managers in the past, O'Neil also changed the game of investing by providing data on the quantity and quality of institutional ownership in the best stocks." Read more here.
Mariam Ahmed is Talking Biz News' content correspondent. For tips on the Friday TBN Ticker, email her at mariam@talkingbiznews.com or connect with her on LinkedIn.