This week's ticker recaps the news story — still developing — that BuzzFeed has shut down, taking 60 jobs with it. McClatchy has also let go of six at The Miami Herald on Good Friday, of all days. An otherwise top story, somewhat buried in the BuzzField shocker, involves the departure of USA Today editor in chief Nicole Carroll. She leaves as Gannett — an infamously cheap company to begin with — stares down declining ad revenues.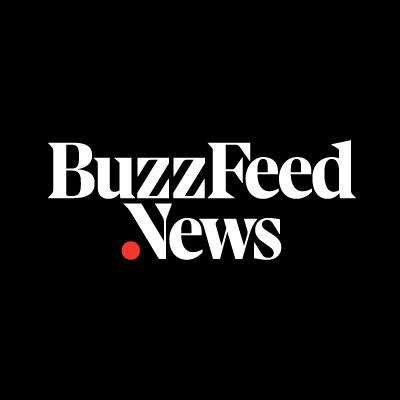 BuzzFeed's final buzzer… Digital news site BuzzFeed News has shut down after 12 years. Founder Jonah Peretti said in a memo, "We will concentrate our news efforts in HuffPost, a brand that is profitable with a highly engaged, loyal audience that is less dependent on social platforms. It might not feel this way today, but I am confident the future of digital media is ours for the taking. On Monday, we'll begin to have conversations with each division about the way forward. Thank you for supporting one another on a difficult day." The decision comes due to financial constraints, including struggles with advertising revenues, and will affect roughly 60 employees out of 1200, with the remaining being offered jobs at other parts of its company, including the Huffington Post. Read the full details here.
USA Today EIC departs after five years… Nicole Carroll, who joined USA Today as editor in chief in February 2018, will leave her post on May 1. As her replacement, Michael McCarter has been named interim editor in chief. Carroll took on the post after leading Pulitzer prize-winning coverage at The Arizona Republic, part of the USA Today Network. There, she worked for nearly 20 years. She is also Gannett's president of news. Carroll was named 2017 Benjamin C. Bradlee "Editor of the Year" by the National Press Foundation and since 2018 has been a member of the Pulitzer Board, which presides over the judging process. Carroll graduated from Arizona State University and earned her master's degree from Georgetown University. "I have nothing but gratitude for the past 31 years (with Gannett)," Carroll said. "Getting to work on journalism that helped people and changed lives and changed law has been the honor of a lifetime. Right now, I'm just interested in looking at the next chapter of my career and what that might be." Read more here.
Good Friday, bad news, worse timing… McClatchy announced that it had laid off six staff members at The Miami Herald with the El Nuevo Herald also affected. The impacted employees include a local research director, two copy editors, a technology and finance reporter, a page layout designer, and a production staffer. Monica Richardson, McClatchy's VP of news for large markets said, "We recognize how difficult this is for these colleagues, and we are working diligently to provide them with the information they need during this transition." Joey Flechas, the Herald's Miami government and public affairs reporter and co-chair of the One Herald Guild union, argues that the company could've informed the staffers at some other time. "The positions were selected based solely on our strategy to prioritize local content creation in the newsroom by finding efficiencies in other areas," Richardson noted. Read more here.
Lee's unlucky 13… Iowa-based Lee Enterprises has eliminated at least 13 newsroom positions across its Montana papers during the past week. The Montana News Guild tweeted, "We're devastated by today's news that six of our members were laid off. We were cautiously optimistic that @LeeEntNews was starting to realize the importance of investing in local journalism, but today proves Lee only cares about short-term profit margins. This infuriating decision will not deter us from our mission. We're more motivated than ever to improve working conditions for our members and unionized journalists everywhere." No word yet on how much deck space Lee execs will add to their yachts. Read more here.
…an 10 percent cuts at the Insider… Barbara Peng, president of Insider, sent out the following, "As you know, our industry has been under significant pressure for more than a year. The economic headwinds that have hurt many of our clients and partners are also affecting us. We have tried hard to avoid taking this step, and we are sorry about the impact it will have on many of you. The reduction will affect about 10% of our team. As part of this, we intend to make changes that would impact members of the union. … Everyone impacted will receive a minimum of 13 weeks base pay, plus an additional two weeks for every year you have been with us over four years. We will cover medical benefits through August 2023. Prorated bonuses will be paid for those employees who are bonus eligible. We will offer career support services including 1:1 coaching sessions, resume review, and training on networking, interviewing, and negotiations. We thank you all for your dedication and professionalism, especially today." The full note can be read here.
CW Network names Hovey chief digital officer… Ashley Hovey has joined the CW Network as chief digital officer to oversee the business strategy and daily operations of the network's digital operations and OTT streaming platforms. Recently, she worked for five years at Roku. Commenting on her new job, Hovey said, "I'm excited to join the Network at a crucial time when anything and everything is possible in TV and streaming. The CW has an amazing audience and history, and I look forward to bringing my experience of building one of the largest Ad Supported streaming businesses to the Network. Together with the great team Dennis has put in place, I cannot wait to grow the Network to new heights." She has a B.A. from Pomona College and an MBA from the Tuck School of Business at Dartmouth. You can read the full announcement here.
Adams Group has a regional publisher…Marka Sonoga has been appointed regional publisher at Ohio's Adams Publishing Group. In her new role, she will oversee the company's seven daily and weekly publications in Ohio. Previously, she served as group publisher for The Courier-Times, The Shelbyville News and the News Examiner. She has also worked at outlets in Georgia and Arkansas. "I want our publications to be our readers' definitive source for both their local news and sports," Sonoga said. "I look forward to representing a newspaper group that has made great strides in the digital landscape. These advances enable our clients to reach a wide range of potential customers through multimedia advertising solutions." You can read more here.
Biz I: Rochester's Journal tweaks website… The Rochester Business Journal has revamped its website. Editor Ben Jacobs wrote, "But it's not just the aesthetics of the site that have been improved. We've also made a number of technical and functional upgrades that are sure to make your experience on our site even better. Navigation has been simplified and streamlined, making it easier to find the articles and topics you're most interested in. Load times have been optimized so that you won't be kept waiting for pages to load, even if you're on a slower internet connection. And we've included clearer calls to action throughout the site, making it easier to share articles, sign up for our newsletters and engage with our social media channels." Read more here.
Biz II: Grand Rapids Business launches… Crain's Grand Rapids Business has launched Crain Communications' acquisition of MiBiz. Publisher Lisa Rudy wrote, "At the time of those acquisitions, we pledged our commitment to giving our readers and our business partners the most comprehensive news and information about the Grand Rapids region. Our readers will find best-in-class coverage of the West Michigan business community. Our Grand Rapids-based reporting and editing team will offer a wide range of stories and information vital to staying on top of the latest developments and current trends." Read more here.
Biz III: Cincinnati's Courier names Brownfield ME… The Cincinnati Business Courier has promoted senior reporter Andy Brownfield to managing editor, replacing Tom Demeropolis, who in turn was promoted to editor in chief. Previously, Brownfield has covered technology, restaurants, startups, the legal industry, GE Aerospace and Procter & Gamble. He also covered state-level politics in Maryland, Alabama, Ohio and Illinois. Brownfield has a bachelor's degree from Ohio University and a master's degree from the University of Illinois Springfield.
NBC News promotion a Sher thing… Emily Sher, senior news editor for Today.com, has taken on the role of senior parents editor. Sher joined Today.com at NBC News in November 2014. She served as the deputy news editor of NowThis News and was the New York editor at New York-based digital media brand UrbanDaddy. She interned at The New York Times, Hearst Magazines and the New York Daily News, where she was also a news reporter. Sher has a bachelor's degree in journalism from Penn State University.
Variety's new TV critic… Alison Herman has joined Variety as a TV critic. Commenting on her new role, Herman said, "I couldn't be more excited to cover television at the leading voice in entertainment coverage. Readers trust Variety to help them sort through the noise, and I hope my criticism can be a part of that mission." She joins chief TV critic Daniel D'Addario and will write reviews, commentary, appreciations and cover stories. Since 2016, she has been a staff writer at The Ringer. You can congratulate Herman on Twitter.
Warren dispatched to The Dispatch… Michael Warren has joined The Dispatch as a senior editor. Recently, Warren was a reporter at CNN, where he covered politics, campaigns and the government. Prior to joining CNN in January 2018, he worked at The Weekly Standard for more than eight years. Warren graduated from Vanderbilt University in Tennessee. You can congratulate Warren on Twitter.
AP's new text editor… Alix Kroeger has joined The Associated Press as a text editor, based in London. In her new role, Kroeger will work on the text production desk where she will publish a variety of stories globally. Previously, she served as an international managing editor at the New Statesman. She worked at the BBC for more than a decade, holding various roles, including Brussels reporter. A graduate of Bishop's University in Canada, you can connect with Kroeger on Twitter.
From covering a hack to a Twitter sack… Dell Cameron, a senior writer at Wired covering big tech, has been banned from Twitter after he wrote that anti-trans activist Matt Walsh had his Twitter account hacked — and even interviewed the person allegedly responsible. Matt Novak of Forbes reports, "That interview was apparently enough to get Cameron banned for violating Twitter's rules on 'distribution of hacked material.'" Read the full details here.
Skift EIC departs… Tom Lowry, editor in chief of Skift, has left. Lowry wrote on LinkedIn, "Our far-ranging work — from elevating breaking news and deep dives, to hiring a truly diverse global team of editors, reporters and interns, to launching new newsletters, podcasts, events, and integrating three killer acquisitions — is what will stand out as highlights for me as EIC." Previously, he was a senior editor of CNBC.com. He was also the business editor of The Daily, senior editor at Variety and media editor at BusinessWeek. He also worked at USA Today and the New York Daily News.
Mariam Ahmed is Talking Biz News' content correspondent. For tips on the Friday TBN Ticker, email her at mariam@talkingbiznews.com or connect with her on LinkedIn.