"Cloud computing" PR spin gets biz reporters
Sam Gustin writes on the Conde Nast Portfolio web site Thursday that savvy public relations people convinced both The New York Times and BusinessWeek to write about the nebulous concept of "cloud computing" recently.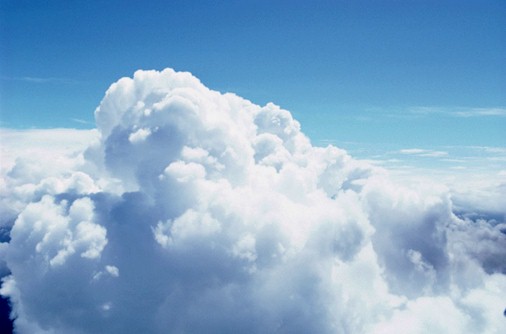 Gustin wrote, "The corporate propaganda is flying fast and furious. Google web-based software that no one uses? Facebook targeted advertising that everyone knew about? Non-existent mobile network unlocking? Call the dead-trees media. They'd be happy to oblige.
"Indeed, the 'cloud computing' incident is symptomatic of a growing epidemic in business journalism that is threatening to rage out of control: desperate reporters who, for the sake of the almighty scoop, are willing to publish just about any nonsense that a public relations professional shovels at them.
"So just say yes to ad-free web-based software. And just say no to 'cloud computing.'"
Read more here.