Biting the hand that feeds you — and hoping it doesn't bite back
Holly Yeager, the Peterson fellow at the Columbia Journalism Review who critiques economics coverage, wonders whether the discussion about economics coverage has increased because of Pete Peterson's efforts, and whether she should be critical.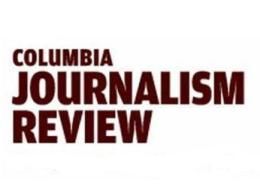 Yeager writes, "What I can say is that I hope you'll keep reading as I try to take on these thorny questions. As campaign season heats up and the fiscal commission steps up its work, I'm going to keep writing about coverage of deficits and stimulus and taxes.
"I'll also try to tackle the Peterson phenomenon more directly. Does his foundation and all his money make certain issues bigger than they deserve to be? Does he 'buy the debate' in some respects, as some think? Or do these issues get the weight they should, with or without a Pete Peterson? And do some people make him a bête noire to avoid the spending and deficit issues they'd rather not face?
"And how should the press address such questions? I'll provide the best press criticism I can on these broad and important areas of coverage, areas that just about everybody, on all sides of economic debates, agrees are real."
Read more here.