Anupreeta Das of Reuters writes Thursday that Wall Street Journal editor Robert Thomson hopes to take readers away from the metro papers who are cutting back on coverage.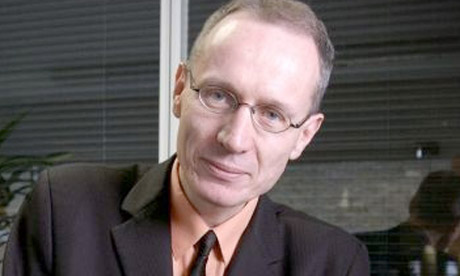 The Journal historically has been marketed as a second read, providing the analysis and context of the breaking news in the general interest papers.
Das writes, "And yes, that would be The Wall Street Journal. 'What we're noticing in markets like Chicago, LA and Miami… big city markets with papers that are changing, there are real opportunities to bring new readers to print as well as online,' Thomson said at the Reuters Media Summit in New York.
"We asked him how exactly the WSJ hopes to wean readers — the intelligent, educated consumer of business news that Thomson said there's an abundance of right now in the United States –- away from other dailies, but the former Times of London editor offered no more details. 'We're planning,' is all he would say.
"'Those papers have been particularly hard hit by declines in classified advertising,' Thomson said. Also, many of these city dailies were slow to adapt to the changes in the information environment and are suffering from serious revenue and circulation declines for a host of reasons, he said. 'There's an opportunity there.'"
Read more here.