Working the stock market beat
Cara Buckley of the New York Times interviews Matt Egan, who covers the stock market for Fox Business Network, about his job.
Here is an excerpt: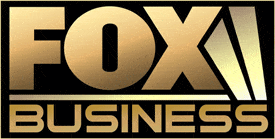 Landing at Fox: Ray Hennessey, the director of business news, went to my college, and also wrote for The Trenton Times. I kind of went to the interview not interested in business or TV, but I figured I'd give it a shot. And the interview was amazing. I was one of the first hires for the Web team.
Early challenges: Getting beyond the businessy terms: derivatives. Mutual funds. Futures. Options contracts. I had no idea about the stock market. I wish I had taken business classes. I bought a business textbook ahead of time. I read that, and started reading The Wall Street Journal every day. We had a month and a half to prep.
How caffeinated do you get? I don't drink coffee. I think I'm the only one on the Web team.
Daily tasks: I cover the stock market; it's my primary responsibility. I recap why the market is up or, mostly, why it's down.
Read more here.