Homer Brickey, the senior business writer at the Toledo Blade, wrote his last column Tuesday after 20 years and more than 800 columns. Brickey has spent 40 years at the paper and its sister, The Toledo Times.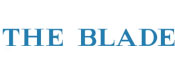 Brickey writes, "Several times I wrote about the need for business people to admit mistakes and deal with them, and about the soul-cleansing benefits of forgiveness. In one of those columns I wrote: 'To the fast talker who stole my first love away and married her, I forgive you. May I buy you a drink, sir? To the boss who fired me when I was a young and stupid kid, I forgive you. Of course, you interrupted my promising career as a grocery bag boy, but I forgive you anyway. … To my father, who was not a billionaire, Dad, I forgive you. There are some things money can't buy.'
"Many people think it must be fun to write for a newspaper. Not exactly, especially under deadline pressure, when an empty space awaits and the clock keeps ticking. T-i-c-k-i-n-g. T-I-C-K-I-N-G.
"But even though the actual writing is not much fun, it is fun to have written. Lots of fun. Thanks for reading."
Read more here.
In an e-mail to Talking Biz News, Brickey says, "I am now totally retired. I went into 'semi-retirement' in mid-2007 and cut back to a weekly column and some special business stories. But The Blade, like many newspapers around the country, has undergone a series of cost-cutting moves, including a recent layoff of 28 employees, and so the part-timers (like me) had to go, too. By the way, I believe I may have been one of the first SABEW members many years ago — I was recruited to join by Dave Smith, a former Blade reporter who went on to become executive editor (I believe) of Wards Auto World in Detroit."