Andrew Cassel, who writes a column about the economy for the Philadelphia Inquirer, writes Wednesday about the turbulent history of newspapers in the wake of Knight-Ridder's announced sale on Monday. Cassel notes that newspapers have faced dramatic competitive issues in the past 20 years, and that stock listings are one of the things being evaluated.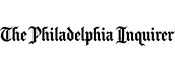 Cassel writes, "Twenty years ago, stock listings were a reason many people bought a newspaper in the first place. We were the only source of up-to-date stock prices when up-to-date meant yesterday's close. The costs – newsprint, labor, a data feed from Wall Street – were all worth it because they gave us a competitive advantage.
"Today that advantage is gone. Online stock tickers display prices nanoseconds old, and dozens of services let you track and chart your investments in depth, for free. Fewer and fewer investors have any use for the tiny type on our pages.
"Yet we still print them, spending buckets of money that arguably might be better invested elsewhere in the paper. Why? Because we worry about removing something that a core group of our readers might still want.
"But maybe not for much longer.
"Buried under the big stories about Knight Ridder's breakup this week, there was another newspaper-industry story: The New York Times is eliminating its daily stock tables, following papers in Los Angeles, Chicago and elsewhere that have cut back.
"The Inquirer hasn't decided to join them yet. But the question is out there.
"Welcome, dear readers, to our uncertain future."
Read the rest of his column here. I don't agree with Cassel, but I think he makes an excellent argument for why newspapers are getting rid of stock listings.
However, I think stock listings still have an important place in newspaper business sections. Call me old fashioned.