David Zurawik of the Baltimore Sun writes Sunday about John Stossel's new show that will begin showing on the Fox Business Network.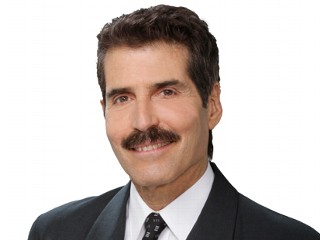 Zurawik writes, "His weekly show, 'Stossel,' is a live-to-tape format, which means it will be taped before a live audience, and working in any kind of live format is an issue for him, the winner of 19 Emmy Awards says.
"'I was a stutterer when I first joined ABC,' Stossel recalls. 'In my contract was the line that unless there was an emergency, I did not have to be on live. And here I am, doing lots of live.'
"He says he asked for the live audience 'because speaking at colleges, I liked the interaction with these angry students who say, 'Capitalism is evil.' Through trying to explain it and answer them, I've gotten better at it — and more willing to try it.'
"Stossel is one of the media's staunchest defenders of capitalism and the freest of free marketplaces. Central to his libertarian ideology is the belief that government should be smaller, not bigger.
"In line with that philosophy, 'Stossel' will be bringing some new voices to the prime-time discussion of economics, politics, business and culture."
Read more here.