Richmond paper to hold roundtable on covering business
The Richmond Times-Dispatch will hold a roundtable discussion Wednesday with its readers to discuss how it covers business news.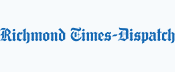 A short item in the paper stated, "Readers are invited to make comments and ask questions of a panel of Times-Dispatch reporters and editors who are responsible for our coverage of business — from small entrepreneurs to our eight Fortune 500 companies to consumer and real estate trends.
"Times-Dispatch Vice President and Executive Editor Glenn Proctor will moderate the program.
"'Business viability and economic understanding are essential to the growth and sustainability of any region,' Proctor said. 'Which means business coverage is very important to us. We remain committed to doing an even better job in bringing business news to our readers and online viewers.'"
Read more here. I ran a roundtable a couple of years ago on The (Raleigh) News & Observer's coverage of the drug industry where 15 people from various positions in the business came and spoke. I think both sides got something out of the discussion.