Brian Rhoads has been named managing editor for North, Central and South America for Reuters, according to an internal e-mail Tuesday from global managing editor Betty Wong.
The change is effective Sept. 29.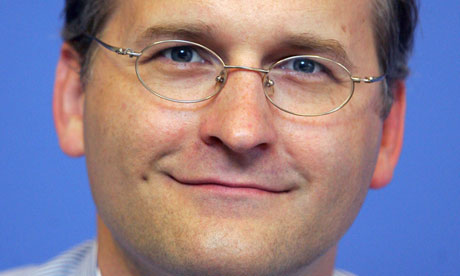 Wong writes, "Brian is currently Reuters North Asia Editor, based in Beijing, and over his eight years in China has seen the Chinese leadership transition from Jiang Zemin to the younger generation of leaders headed by Hu Jintao, the surge in global interest in China's economy, and a half dozen rounds of six-party talks on North Korea's nuclear crisis. Prior to his Beijing stint, Brian was based in Shanghai as bureau chief, reporting on and overseeing coverage of China's developing financial markets.
"Brian will move to New York to take on his new post after the Beijing Olympics. He succeeds me in the role and will report to me in his new role."