PC World editor back on the job
Harry McCracken, the editor of PC World who quit last week in a dispute about a story that was killed by higher-ups, is back on the job, and the CEO of the magazine, Colin Crawford, has been kicked upstairs, according to Dylan Tweney of Wired.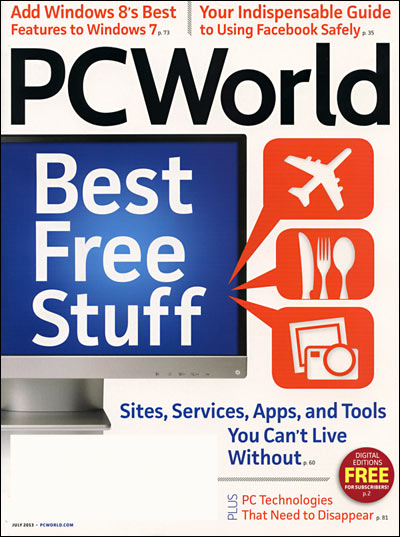 Tweney quotes a memo sent to PC World staff members from parent company IDG president Bob Carrigan that stated that McCracken "has decided to remain with PC World."
The memo also stated, "Colin Crawford will be rejoining the IDG management team as executive vice president, online.  In this role, he will be responsible for driving IDG's online strategy and initiatives in support of our web-centric business focus.
"Harry says, 'I'm thrilled to be back with the PC World team. IDG is a company I've loved working for over the past 16 years, and one with a remarkable history of enabling editors to serve our customers–the millions of people who depend on our content online and in print.'
"Colin has been very successful in helping set online strategy and communicate it both inside and outside IDG.   As he told me, 'I am glad to return to a position where I can raise our profile and contribute to the exciting transformation of our company around the world.'
"We will conduct a search for a new CEO to lead PC World and Macworld."
Read more here. The PC World story about the incident and McCracken's return can be found here.