News Corp. CEO Rupert Murdoch told Neil Cavuto of Fox Business Network on Monday that The Wall Street Journal could be paperless within two decades.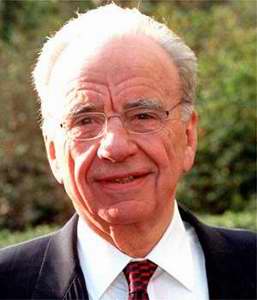 Matt Egan of Fox Business writes, "'I can see the day — and it may be 20 years away — where you don't actually have paper and ink and printing presses,' Murdoch said Monday morning in an interview with FOX Business's Neil Cavuto.
"News Corp. is the parent of FOX Business, FOX News Channel and Journal publisher Dow Jones.
"Murdoch predicted the digital age will continue to revamp news organizations, but he does not see newspapers disappearing altogether.
"'People need it. It's the source of our democracy that we have newspapers,' said Murdoch.
"Murdoch said that 'within 10 years I think nearly all newspapers will be delivered to you digitally either on your PC' or a device similar to Amazon.com's Kindle reader."
Read more here.
Â