Jeff Bercovici of DailyFinance.com writes Wednesday that putting radio show host Don Imus on Fox Business Network in the morning might just work.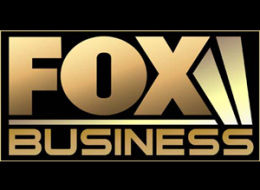 Bercovici writes, "If he brought along even a fraction of his current audience, Imus could easily give a huge boost to Fox Business' numbers. A cable news insider I spoke with believes that FBN could actually overtake CNBC in the morning by signing him. 'I don't think you attract a guy like Imus to shut the channel down,' says the source. 'You bring a guy like Imus to set you up for the real business news of the day with a really big audience.'
"Indeed, MSNBC's simulcast of Imus in the Morning performed better in the Nielsens than Morning Joe, its current morning show, which is much celebrated among Beltway insiders. Moreover, notes the insider, while Imus admittedly isn't a financial-news expert, FBN could supplement his broadcast with regular break-ins from the world of business.
"Regarding the theory that Fox Business' Imus strategy reeks of desperation, it is worth noting that the two sides were rumored to be in discussions as early as two years ago, when the channel was just starting up. A spokesman for Imus declined to comment."
Read more here.