Mansueto interested in BusinessWeek
Jon Fine of BusinessWeek is reporting that Joe Mansueto, who owns Inc. and Fast Company magazines, is interested in purchasing the McGraw-Hill title.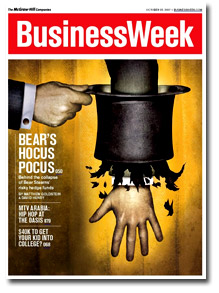 Fine reports, "In a brief email exchange, Mansueto said he had 'no comment regarding the potential BusinessWeek sale.' In 2005 Mansueto bought Inc. and Fast Company from Gruner & Jahr for around $35 million in cash plus the assumption of certain liabilities.
"After two years in which his magazines posted some positive indicators — especially Fast Company, which netted 20%-plus ad page gains in 2007 and 2008 — both of Mansueto's business titles backslid considerably in 2009. For the first six months of this year, Fast Company's ad pages dropped 33.6% to 171.3, and Inc's fell 29.0%, to 262.4.
"Yesterday, representatives of Bruce Wasserstein met with BusinessWeek management to view more detailed data regarding the magazine's finances."
Read more here. What is not mentioned by Fine is that John Byrne, BusinessWeek's executive editor and head of its online operations, is the former editor of Fast Company.