Jeff Bercovici of DailyFinance.com reports that Michael Kinsley will not become the editor of The Atlantic's upcoming business news site, as previously announced.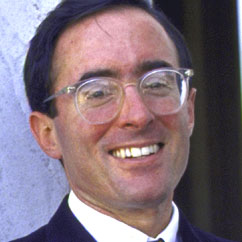 Bercovici writes, "The search is on for someone to replace him, Kinsley confirms to DailyFinance.
"'We're going to get an editor for this thing who will really be devoted to fast-breaking news and analysis of business issues, and I'm still helping with it, certainly, until we find that new editor,' says Kinsley, speaking from the company's office in Washington, D.C. 'It's still all very vague.'
"Kinsley says that he and Justin Smith, who was recently promoted to president of Atlantic Media, agreed that he was not the man for the job. 'I'm not obsessed with business,' he says. 'I sort of looked into my soul, and Justin Smith looked into my soul, and we both sort of decided that I really didn't want to do that.'
"Whoever succeeds him, he says, will likely come from more of a traditional business-journalism background, while Kinsley will indulge his generalist's mind by working across other areas, including The Atlantic Wire, the company's newish opinion-aggregation site."
Read more here.