Hedge fund drops legal action against biz magazine
Hedge Fund Elliott Management has stopped its legal action against AR: Absolute Return + Alpha to get the magazine to disclose its source that provided the money manager's latest quarterly investment letter.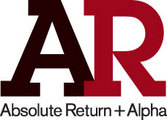 On the magazine's site, a story states, "'The fact they filed this notice of voluntary discontinuance means they knew their motion was meritless and would not succeed. It's clear that they totally ignored applicable precedent and privilege afforded under the New York shield law to repoprters in New York,' said John Pelosi, partner with Pelosi Wolf Effron & Spoates who is the attorney for AR magazine.
"'This was a blatant attempt to bully us and it backfired. I hope this is a lesson for those who seek disclosure of confidential information from reporters,' said Michelle Celarier, editor of AR magazine. 'While trying to intimidate us into not publishing the story, Elliott did a disservice to itself.' The petition, which was unprecedented, received widespread press coverage and, as a result, brought attention to the information Elliott sought to keep out of the public eye.
"'Elliott has a reputation for using its vast resources to exert its power and influence over competitors, adversaries and now evidently financial journalism,' Celarier wrote in the affidavit that was to be filed on September 2."
Read more here.