The Financial Times has named Greg Zorthian as president of its Americas operations, reports David Kaplan of PaidContent.org.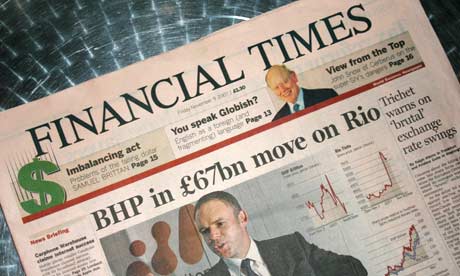 Kaplan writes, "Zorthian will add those duties to his responsibilities as global circulation director, a post he assumed in July 2007. A few days ago, FT promoted Andrew Sollinger to managing director of US commercial operations, which include the FT and online news and commentary site Money-Media, from his role as MD of the opinions site. As a result of the reorg, U.S. president Steve Howe has left the company.
"As for Zorthian, he has held executive posts at Forbes, Time Inc. and Magellan Media Consulting Partners. He's also served as general manager of Time and Fortune magazines and directed online operations for McGraw-Hill's BusinessWeek. As Forbes' VP of business development, Zorthian was a co-founder of Forbes.com. A release from the FT said Zorthian helped build Forbes.com by having a hand in its early acquisitions, joint ventures and partnerships."
Read more here.