Fox Business Network will debut a new daytime program hosted by Gerri Willis on Monday, June 7, the network announced Wednesday.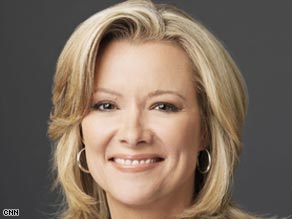 The Willis Report will appear weekdays at 5 p.m. EST and feature a breakdown of the day's top stories and how they impact the American taxpayer.
"Gerri Willis' insights on personal finance issues are unparalleled, and we're very excited to add this consumer-focused show to our weekday lineup," said Kevin Magee, executive vice president, in a statement.
Joined by a different panel of experts each afternoon, Willis will dissect the news of the day and explain its bottom line effects on the wallets of everyday Americans. The program will also examine the latest scams, hidden fees and other ways companies take advantage of consumers.
"I am thrilled to have a platform where I can help consumers understand this ever-changing economy and provide them with the tools to manage their financial future," said Willis, who was hired earlier this year from CNN, in a statement.
The new program will take the place of Happy Hour, which will end its run on Friday, June 4.