Keith Kelly of the New York Post reports Wednesday that Fortune Small Business has cut most of its editorial staff this week and will rely on freelancers.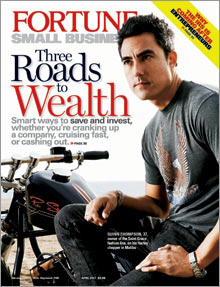 Kelly writes, "Known by the initials FSB, the magazine is axing 14 of its 17 editorial staffers, including its editor Dan Goodgame, a 10-year veteran of Time Inc.
"FSB was run essentially as a custom-published magazine for small business holders of American Express cards, but because it had controlled (in other words, free) circulation of around 1 million, it was considered a lucrative add-on to the main magazine for ad-sales purposes.
"And though it was carried under the Fortune/Money Group umbrella, it was conspicuously left off the CNNMoney.com Web site when that was revamped a year ago. That raised concerns then that FSB's editorial staff were being given second-class citizen status."
Read more here.