Andy Taylor, who was once the business editor of the Richmond Times-Dispatch, retired from the paper on Wednesday. Taylor had been the paper's news editor for the past 12 years.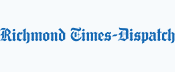 Times-Dispatch staff writer David Ress writes, "Known for his dry humor and unusual golf swing, Taylor started out in journalism as a hard-driving reporter, helping put two corrupt judges in jail when he worked at The Times-Dispatch's sister paper in Tampa, Fla.
"A Richmond native, he joined The Richmond News Leader as business editor in 1989 and became business editor of The Times-Dispatch in 1994, editing a section that was named among the best in the nation by the Society of Business Editors and Writers.
"Named metro editor in 1996, Taylor led the reporters who covered some of the toughest stories in the newspaper's history, including the hammering Virginia got from Hurricane Isabel in 2003, the Harvey and Tucker/ Baskerville murders in January 2006 and last year's Virginia Tech massacre, the worst mass shooting in U.S. history."
Read more here.