Stephen J. Adler, former editor-in-chief of BusinessWeek, has been named to the new position of senior vice president and editorial director of the Professional division of Thomson Reuters.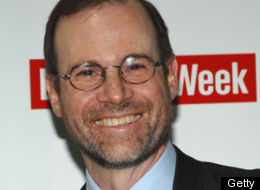 In this position, Adler will play a central role in helping to leverage editorial content across the organization. This will involve designing and editing innovative news and other original, deep content for customers of the corporation's Professional division, which includes the Legal, Tax & Accounting, and Healthcare & Science businesses, by drawing upon the broad editorial resources of Thomson Reuters.
"We are delighted to attract a journalist of Steve's talent and experience to this exciting new leadership role," said Jim Smith, chief executive officer of the Thomson Reuters Professional division, in a statement. "He is exceptionally well qualified to help us deliver ever-more relevant information to our professional customers. This is a critical role in crafting the next step in the evolution of professional journalism for professionals."
Adler will report directly to Smith and will be a member of the leadership team of Reuters News editor-in-chief David Schlesinger.
"This is an incredible opportunity with a company that's leading the way into the future of business information and media," Adler said in a statement. "I have long respected the market-leading Professional businesses and world-class Reuters news team and look forward to working with both."
Before becoming BusinessWeek's top editor in 2005, Adler spent 16 years at The Wall Street Journal, including posts as legal editor, investigative editor, and deputy managing editor. At The Journal, Adler led reporting teams that won three Pulitzer Prizes between 1995 and 1999. Previously, he was editor of The American Lawyer magazine.
Read more here.