Steve Shepard, the former editor in chief of BusinessWeek and now the dean of the Graduate School of Journalism at City University of New York, spoke to Noah Davis and Dorian Benkoil at the MediaBistro site about his new job and views on business journalism.
Here are a few snippets: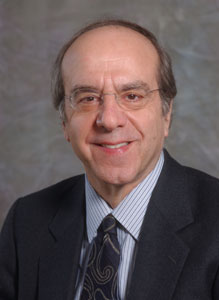 Having done business journalism in some guise for almost 30 years, do you agree that there are people who are writing about business who don't necessarily know anything about business, and secondly, are you going to be teaching business?
Well I have a real long perspective on the first part of that question because I can remember when business journalism was a real backwater, and business journalists were not the sharpest people on the paper at most major newspapers. That's why we started the Knight-Bagehot program, and that's why I was teaching at Columbia, but that world has changed. I would say now business journalism has a lot of smart, really talented people. It's not a backwater anymore at all; it's front and center as it should be. I think most business journalists are better trained. There are more business journalists with MBAs and more who have taken accounting courses or studied it in school somewhere, for example at the Knight-Bagehot program.
When we were setting up this school, one of the reasons we chose to make it a three-semester program, compared to the one-year at Columbia, was to make room for the subject concentrations. We have four of them and one is business economics.
The other part of the business question that I wanted to ask was, are you going to teach your students not only business reporting skills, but also business management skills because the world is such today that journalists are very often entrepreneurs, especially in new media, and handle business issues.
Only indirectly. We aren't going to have a course called "Business Management," and we aren't going to teach advertising, public relations, and marketing. But indirectly, there are the two courses that deal with this: One is in covering companies, and the other is in covering financial markets, Wall Street, etc. Students are going to learn a lot about how business operates in the capitalist markets, and also how it's managed. They are going to be studying companies and analyzing their performance. So indirectly, I think they are going to learn a lot about business management, but we don't currently have a course that is management of a journalistic enterprise.
Read more here. Disclosure: I worked for Shepard while at BusinessWeek.