Nick Kapur of The Motley Fool criticizes CNBC's "Mad Money" host Jim Cramer in a post on Monday.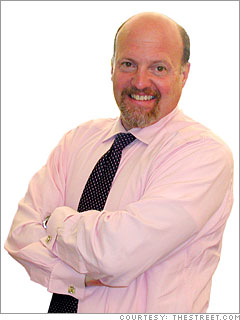 Kapur writes, "The scary part is that Cramer has flip-flopped numerous times, calling the bottom already several times this year. While CNBC may gloss over this fact, I've taken careful notice. Don't forget about his theory that 2008 would be the year of natural gas. Ouch.
"The talking heads on TV get paid to put on a song-and-dance show and attract viewers. Your education or your personal success is a secondary priority (or not a consideration at all).
"Whether Cramer turns out to be right or wrong in the end just isn't the point. The point is that no one can claim to predict the markets — no one. If you follow the advice of those that say they can, it's likely to cost you thousands (if not more) in costs, fees, and missed opportunities."
Read more here.