Elise Ackerman and Pete Carey of the San Jose Mercury News write Thursday about a case where Internet search engine Yahoo! is being accused of leaking critical information about a former employee to a San Francisco reporter.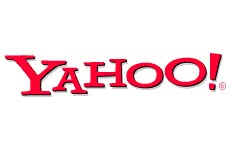 Ackerman and Carey write, "The story centers on Eulonda Skyles, an African-American attorney who has filed a discrimination complaint against Yahoo with the Equal Employment Opportunity Commission. Skyles said she had been talking to Zusha Elinson, a reporter for The Recorder, a legal publication, about her case for several weeks when Elinson began to ask about some unprofessional electronic messages she had sent while employed by Yahoo's legal department from 2002 to 2007. The messages included self-deprecating references to Skyles' performance as a mother and employee, details of discussions with her therapist and rants about her husband.
"The messages were included in a letter Yahoo sent to Skyles as part of their settlement negotiations.
"'I'm shocked Yahoo gave u that letter,' Skyles wrote in an e-mail to Elinson on Jan. 29. 'It's stamped confidential and subject to Fed R 408. It's a breach of company policy, legal rules, and Cal prof code of ethics. They are declaring war on me.'
"Elinson responded, 'I understand that you are upset, but for the record, I did NOT say who gave me the letter.'"
Read more here.