The Norwich Bulletin is cutting its printed stock listings as part of a redesign, writes executive editor Jim Konrad on Friday.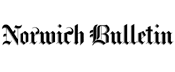 Konrad writes, "One of the big changes coming is a new look to our Business page. It will have more useful information, key news and local business folks in it. The economic climate requires that people have useful, analytical information to help cope with their personal finances, and to plan for their futures. The Bulletin's new Business page will offer that, as well as the key financial news of the day from the state, nation and world.
"The new design also will offer more opportunities to highlight local businesses, both through our reporting and information sent to us from local companies.
"What the new page will have less of are stock listings.
"Our current Business page is a few briefs, a short story and lists of stocks and mutual funds. But in our 24-7-365 world that market information is available online and in real time. It doesn't make much sense to run news that is 15 hours old by the time readers see it. So instead we are running a market roundup and the stocks of local interest — those companies our readers have requested."
Read more here.Â