Colorado Springs paper moves biz section into metro
The Colorado Springs Gazette will move its business section into its metro section beginning Tuesday, writes editor Jeff Thomas in Sunday's paper.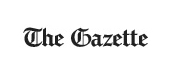 Thomas wrote, "The Business section will move into the Metro section. The move saves newsprint, and it gives business a later deadline, so news can be updated later in the evening.
"On Saturdays, stocks and mutual-fund listings will be replaced with a page of market summaries, as is done currently Tuesdays-Fridays."
Read more here. The Colorado Springs paper joins a number of other papers, including the Dayton Daily News, Akron Beacon Journal, Orange County Register and Denver Post, that have cut their standalone business sections since the beginning of 2007.