Andrew Clark of The Guardian in London takes a look at the slide in CNBC's total audience.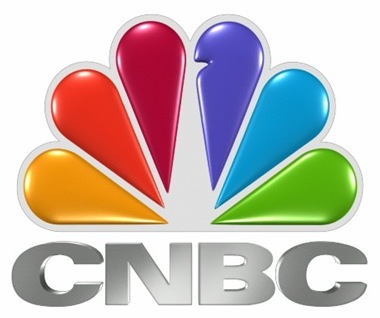 Clark writes, "Executives at the network say the numbers are a return to 'normality' after a record spike at the height of last year's financial drama. Ratings in Europe and Asia are holding up more impressively, hits on the network's website are up 150% year-on-year and page views via mobile phones are rocketing.
"But in the core US television sphere, a fall-back to 2007 levels means CNBC has kept none of the new fans who tuned in during the crunch. The channel is slinking back to a dark corner of the cable spectrum. Its smaller rivals, Bloomberg Television and Fox Business, have shown little sign of breaking into the mainstream, so the epochal stage of the crisis, which once seemed set to transform awareness of finance, is becoming a memory.
"The drop in ratings is irresistible fodder for CNBC's critics. The channel is loathed by many on the left for its shouty style and unrestrained embrace of Ayn Rand-style capitalism. It apes the machismo of the trading floor and in gaps between genuinely informative reportage, its presenters jostle to out-opinion each other. Tom Rosenstiel, director of the Pew Research Centre's Project for Excellence in Journalism, says many of its shows are built around 'punditry and personality' rather than any genuine attempt to report business news."
Read more here.