Felix Gillette of the New York Observer writes about how all of the recent CNBC documentary shows seem to be targeting males.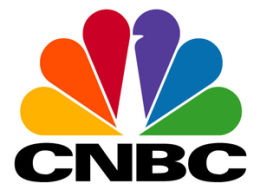 Gillette writes, "Not long ago, we read a piece in USA Today that pointed out how NBC Universal was targeting its Olympics coverage to various channel's specific demographic bases. For example, female-skewing Oxygen was carrying equestrian events while male-skewing CNBC was carrying, say, boxing.
"We were reminded of that today, when CNBC announced its latest documentary programming.  On July 9th, CNBC will premiere a new special called 'Inside Track: Refueling the Business of NASCAR,' in which CNBC sports-business reporter Darren Rovell will offer an in-depth look at the struggles facing that great pastime of the hot-blooded American male, NASCAR.
"A brief scan through our email inbox turned up these recent and upcoming CNBC specials:
–"Porn: the Business of Pleasure."
–"CNBC Reports: Live from the U.S. Open"
–"Run for the Roses: The Kentucky Derby and the Business of Horse Racing."
Read more here.