David Carr of Broadcasting & Cable writes Wednesday about how business news cable network CNBC is tapping into webcames and corporate videoconferencing systems to expand its presence.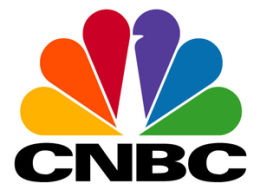 Carr writes, "It's a strategy that more news operations may want to consider 'if you're looking for content, want to get more content, get more depth,' and do it at a reasonable cost, said Steve Fastook, vice president of operations and engineering for CNBC.
"'It makes a big difference because our credibility comes from experts,' Fastook said. 'There's such a diverse opinion about what we cover, business, so we try to get as much opinion and insight as we can on everything we talk about.'
"Although many news programs include remote interviews via satellite with interviewees at a sister station TV location, CNBC is making new connections over the Internet, tapping into the increasingly high quality and ease of use of corporate videoconferencing equipment ranging from high-definition setups to simple Webcams. Although some large financial institutions have their own TV studios specifically for this purpose, conference room and desktop video equipment is far more pervasive, Fastook said.
"CNBC gladly pays for 'first rate, top of the line' fiber optic network connections to key locations such as the floor of the New York Stock Exchange for the NASDAQ, he said, but if it had to stick to that standard for every contributor it connects with remotely, the network would be 'financially limited' in how many contributors it could afford to have."
Read more here.