Bill Choyke, who was business editor at the Virginian-Pilot until earlier this year before taking on a management role, will be leaving the paper on Dec. 31.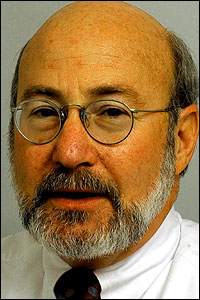 Choyke is also a board member of the Society of American Business Editors and Writers.
Choyke became director of community news at the paper at the end of July. He oversaw six local publications. That unit is being reorganized as part of a newspaper-wide restructuring.
Choyke began his professional career at his hometown newspaper in Waukegan, Ill., after graduating from Ohio University in Athens. He moved to Washington, D.C., in 1975, and provided coverage in the nation's capital for a number of Texas newspapers, including The Dallas Morning News from 1981 to 1989.
Awarded a Batten Fellowship at The Darden Graduate School of Business Administration at the University of Virginia, he received his MBA in 1991.
Choyke joined Gannett Co. in 1993 as marketing director for its newspaper in Iowa City, Iowa, and moved back to the newsroom in 1995, serving primarily in Nashville as an editor, including assistant managing editor for business. He became business editor of The Virginian-Pilot in March 2003.