McGraw-Hill Cos., which is selling BusinessWeek magazine to Bloomberg LP, noted in its third-quarter earnings release that the sale will give the company an after-tax gain of nearly $6 million.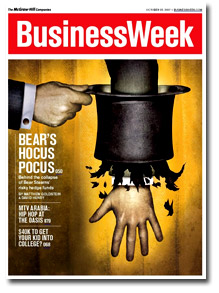 The company said that the sale, which is expected to close in the fourth quarter, would provide a gain of 2 cents per share, $9.3 million pre-tax and $5.9 million after-tax.
Earlier news reports pegged the sale price of the magazine at between $2 million and $5 million.
The New York-based company also said that advertising at the magazine's global edition fell 29.3 percent in the third quarter, according to data from Publishers Information Bureau.
The release can be found here.