Syndicated columnist Norman Solomon argues Thursday that the business media's lack of coverage of organized labor is to blame for declining union membership.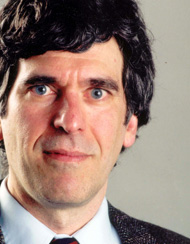 Solomon wrote, "As unions wither, the journalistic establishment has a rationale for giving them less ink and air time. As the media coverage diminishes, fewer Americans find much reason to believe that unions are relevant to their working lives.
"But the media problem for labor goes far beyond the fading of unions from newsprint, television and radio. Media outlets aren't just giving short shrift to organized labor. The avoidance extends to unorganized labor, too.
"So often, when issues of workplaces and livelihoods appear in the news, they're framed in terms of employer plights. The frequent emphasis is on the prospects and perils of companies that must compete.
"Well, sure, firms need to compete. And working people need to feed and clothe and house themselves and their families. And workers hope to provide adequate medical care."
Read more here.Â