This week's ticker celebrates the regional with Mark Russell named VP and region editor for the South at the Gannett | USA Today Network. Philly has a new digital and print multicultural magazine AL DÍA Magazine focused on "the best of the American multicultural experience." On the downside, Google, a tech giant worth more than $1.5 trillion dollars, has laid off roughly 40 news employees.
Russell to helm the South for Gannett… Mark Russell will take the reins for the South as VP and region editor at the Gannett | USA Today Network. In his new role, Russell will oversee 18 newsrooms in Tennessee, Mississippi, North Carolina and South Carolina. He will retain his current role as executive editor of The Commercial Appeal in Memphis, where he also served as managing editor and news director. He also held editorial roles at the Orlando Sentinel, The Plain Dealer in Cleveland and The Boston Globe. He also reported for The Wall Street Journal. Russell graduated from the University of Missouri-Columbia. Be sure to congratulate Russell on X/Twitter.
Philly's AL DÍA Mag launches, goes multicultural… Latino, multicultural news outlet AL DÍA in Philadelphia has launched AL DÍA Magazine, a membership-based digital and print publication. The magazine will include news analysis, features on topics including education and culture, op-eds and more. The articles will also contain a QR code, thus, by accessing it, readers will be able to read the content online in American English and "Standard U.S. Spanish." "AL DÍA has evolved over its 29 years history," publisher Hernán Guaracao said. "What started as a newsletter in my home, evolved into a weekly newspaper and now a magazine. Shifting U.S. demographics, increased online readership, shrinking ad budgets and the high cost of print manufacturing and distribution helped drive the change."
The uber-wealthy Google joins the layoff race… Tech giant Google has laid off an estimated 40 to 45 workers in its news division. A Google spokesperson said, "We're deeply committed to a vibrant information ecosystem, and news is a part of that long-term investment. We've made some internal changes to streamline our organization. A small number of employees were impacted. We're supporting everyone with a transition period, outplacement services and severance as they look for new opportunities at Google and beyond." CNBC reports, "The cuts in Google News follow widespread layoffs across many parts of the company this year. In January, Google announced it was cutting 12,000 jobs, affecting roughly 6% of the full-time workforce." Read more here.
…but at least Yahoo is hiring… Rebecca Nicholson has joined Yahoo as head of lifestyle to provide maternity cover. Recently, she was an SEO editor at Newsweek. Before that, Nicholson was a lifestyle editor at Reach plc. Previously, she worked at Reach plc from April 2019 to November 2020 as a production journalist and digital news reporter. She interned at The Week UK. Nicholson has a B.A. from Brunel University London.
…and another Yahoo hire… Hannah Millington has also joined Yahoo as a health and wellness reporter. Previously, she worked at Yahoo from January 2022 to June 2023 as a lifestyle writer. Recently, she freelanced for Cosmopolitan as a features writer. She was a book reviewer at PA Media and interned at Hearst UK and the Financial Times. She was a trainee journalist at News Associates and gained work experience at the BBC. Millington has a B.A. from the University of the West of England. She is also an NCTJ-certified journalist. You can congratulate Millington on X/Twitter.
USA Today's new national reporter… USA Today has hired Lauren Villagran as a national reporter to cover immigration and national news. Since May 2019, she has been a border reporter at El Paso Times, part of the USA Today Network. Villagran has also worked as a staff reporter at the nonprofit Searchlight New Mexico and was a border correspondent at the Albuquerque Journal. She was a Mexico City correspondent at CBS Interactive and has freelanced for The Dallas Morning News, Fox News Latino, The Christian Science Monitor and The Associated Press, where she was also a business reporter. Villagran has a B.S. in journalism from Northwestern University Medill School of Journalism. Be sure to congratulate Villagran on X/Twitter.
NY Times Standards makes editorial changes… Phil Corbett, standards editor at The New York Times has decided to step back from his role and take on the role of senior editor, Standards. In his new role, Corbett will work on longer-term projects, offer guidance and answer queries. He had led Standards for the past 14 years. In his place, Susan Wessling has been named Standards editor. "As Standards editor, Susan will be the main point person for top newsroom leaders and department heads on all standards topics. And she'll guide the team to amplify the voice of Standards throughout the newsroom and the company," the Times reports. In her 19 years at the Times, she has held various roles, including assistant science editor, copy desks deputy editor, and recently deputy editor, Standards. Previously, she worked at the Times from January 1997 to March 2001. Wessling graduated from Western Kentucky University. Be sure to congratulate Corbett and Wessling on X/Twitter.
Tulsa's NBC station hires Braff as multimedia journalist… Douglas Braff has joined NBC station KJRH-TV Ch. 2 in Tulsa as a multimedia journalist. He wrote on X/Twitter, "I can't wait to start getting to know Tulsa and the rest of Green Country, telling the stories that matter most to them!" Recently, Braff held the same post at WJAC-TV Ch. 6, an NBC and CW Plus affiliate in Johnstown, Pa. He also worked as a college associate at Fox News. He also served as a staff writer, copy editor and public relations officer at NYU Politics Society, a student-run political organization at New York University. Braff graduated from New York University. Be sure to congratulate Braff on X/Twitter.
Indianapolis TV station appoints Turner anchor/reporter… Dakarai Turner will join WISH-TV Ch. 8, a CW affiliate in Indianapolis, Ind., as an anchor and reporter. He will begin on Nov. 20. For the past three years, he has been an anchor and investigative reporter at WHBQ-TV Ch. 13, a Fox-affiliate in Memphis. Turner also worked as a general assignment reporter at both WFLD-TV Ch. 32, Chicago's Fox outlet, and at ABC station WMAR-TV Ch. 2 in Baltimore. He also reported for WLTX-TV Ch. 19, a CBS station in Columbia, S.C. Turner has a B.A. in broadcast journalism from DePaul University in Chicago, where he co-anchored and reported for DePaul University's student newscast "Good Day DePaul." Be sure to congratulate Turner on X/Twitter.
Spokane's ABC station names Deis as nights anchor… Spokane, Wash. ABC station KXLY-TV Ch. 4 has promoted Derek Deis to nights anchor. Recently, he held a news anchor post. Deis has been with the station for more than five years, joining in June 2009 as a sports director. Before that, he held the posts of sports anchor and reporter at Spoake NBC outlet KHQ-TV Ch. 6. Deis has a B.S. in broadcast journalism from Washington State University. You can congratulate Deis on X/Twitter.
SF Chronicle staff suffer layoffs… As per the San Francisco Chronicle Guild's post on X/Twitter, the newsroom is planning on laying off eight staff members. The post reads, "We are devastated to learn of management's decision to lay off eight talented members of our newsroom, including six Guild members, from the Chronicle's SFNext team and audio team." No more details were shared. Talking Biz News will update as more information comes to light.
Muir takes on personal finance beat at FT… Martha Muir, a reporter at the Financial Times, will now cover personal finance and investment. Previously, she was a reporter at Trading Risk, a Euromoney Institutional Investor Plc title, where she covered the Insurance Linked Securities and reinsurance markets. In addition, Muir has interned at the Financial Times and the Daily Mirror. Muir has a bachelor's and master's degree from Durham University. You can congratulate Muir via X/Twitter.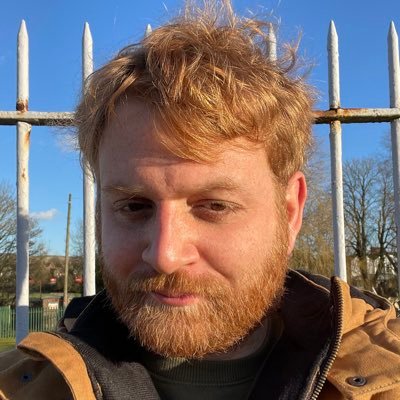 Politico taps Stone to serve as UK-EU reporter… Politico Europe has hired Jon Stone as UK-EU reporter. "I'll be based in London but in Brussels very often (I could not stay away).," he wrote on X/Twitter. "My beat is all things Brexit (if we're still allowed to call it that) and my DMs are wide open for stories." Recently, Stone was at The Independent, where he worked as a policy reporter covering EU affairs, climate, transport, and economic and social policy. He joined The Independent in 2014. Be sure to congratulate Stone on X/Twitter.
Reuters Breakingviews has a new daily column… Reuters Breakingviews has launched a new daily column, "The Big View," to focus on some of the most important global issues. It will draw on Breakingviews' 35 columnists and editors in Europe, North America and Asia to provide deeply reported views that take a clear position, provide a global perspective, add analytical crunch, and demystify complex topics. "The world is growing more complex as geopolitical ties shift, supply chains fragment, central banks battle inflation, and climate change brings increasingly devastating weather events," Alessandra Galloni, Reuters editor-in-chief said in a statement. "'The Big View' will provide financial and political decision-makers with the deeply informed perspective of our renowned Breakingviews team to help them stay ahead of important global issues."
Financial News promotes Booth to online editor… James Booth, a professional services correspondent at Financial News, has taken on the role of online editor. "I will still be doing some reporting, but it means we are hiring for the professional services reporter role," he wrote on X/Twitter. (Check out his X/Twitter profile for the link to the job.) Previously, Booth was a reporter at City A.M., and has held the posts of reporter and deputy news editor at Legal Week. He also served as deputy editor at Chambers & Partners in London. Booth graduated from the University of Manchester. You can congratulate Booth on X/Twitter.
Brown to cover race and politics for the AP… Matthew Brown will join The Associated Press as a race and politics reporter on the national race and ethnicity team on Nov. 6. He will also work with the politics and democracy teams to cover the 2024 election cycle. Brown joins from The Washington Post, where he served as a democracy reporter. Before that, he held the posts of fact-check reporter and White House reporter at USA Today. Brown interned at Politico and graduated from Dartmouth University Be sure to congratulate Brown on X/Twitter.
Modesto Bee invests in breaking news coverage… Trevor Morgan has joined The Modesto Bee as a crime and breaking news reporter. Recently, he was a staff writer at The Santa Clarita Valley Signal in California. Morgan also held the posts of contributor, assistant news editor, senior staff writer and online editor at The Daily Sundial, California State University's student newspaper. Morgan has a B.A. in journalism from California State University, Northridge. Be sure to congratulate Morgan on X/Twitter.
Mariam Ahmed is Talking Biz News' content correspondent. For tips on the Friday TBN Ticker, email her at mariam@talkingbiznews.com or connect with her on LinkedIn.