Exciting times as Talking Biz News hosted its first ever in-person event in New York hosted by Vested LLC. Read how Vox is shuttering its Recode and The Goods brands and how Axel Springer, owner of outlets like Politico and Insider is planning on shutting down its print operations.
TBN Talks the toast of Manhattan… Talking Biz News held its first in-person event in New York hosted by Vested LLC on March 2. TBN founder Chris Roush was joined by special guest Peter Coy, Opinion writer for The New York Times, for a conversation on building an engaged newsletter audience. With more than 85 attendees, Vested's headquarters in Union Square was filled with prominent journalists, media luminaries, and communications leaders. Get a glimpse of the event here.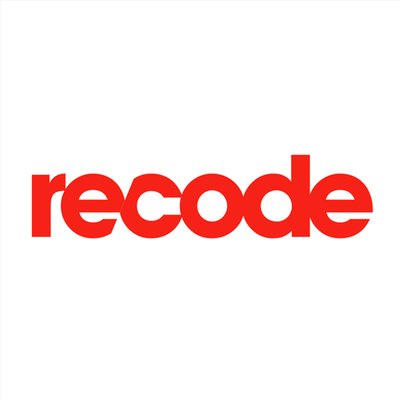 Vox gives the axe to Recode, The Goods… Vox will retire the branding for Recode and The Goods. Journalists work for Recode will appear in Vox's technology section and Vox's culture and money sections will host content from The Goods. Recode was started in January 2014 by former Wall Street Journal technology journalists Kara Swisher and Walt Mossberg, who had run its All Things D site. It was acquired by Vox in May 2015.
Politico owner to close print operations…German media company Axel Springer, which also owns outlets including Politico, Insider and Morning Brew, is in plans to shutter its print business completely. Mathias Döpfner, the company's chief executive said, "Journalism on printed paper will no longer exist at some point—our printed newspapers will also cease to exist." He added that artificial-intelligence products would take over from the some of the company's journalists. Read more here.
Rest of World receives $200k Ford grant… Rest of World has received a $200,000 grant from the Ford Foundation to expand coverage of tech's impact on everyday people. The grant, made available through the foundation's Future of Work(ers) program, will fund a one-year reporting fellowship at Rest of World designed to support coverage of tech's relationship with labor, and the influence tech has on both the nature of work and the state of workers. Anup Kaphle, Rest of World's editor in chief said, "With the grant, we are able to double down on our mission to challenge expectations about whose experience with tech truly matters, while allowing reporters who are native to the regions to tell the stories they understand the best." Read more here.
Canadian financial journalism awards open for entries… CFA Society Toronto is accepting entries for the Financial Journalism Awards, which acknowledge contributions of Canada-based financial publications and journalists. All publicly available business titles produced within Canada, with a minimum of four pages dedicated to business news and features with a daily distribution rate of more than 45,000 are eligible to apply. Canadian magazines and trade titles qualify on the conditions of minimum bi-monthly publication and a circulation of more than 5,000. Click here for more information about the awards or to submit your articles today.
Finance museum honors Fortune's Loomis… The Museum of American Finance, the nation's only independent museum dedicated to finance and financial history, will honor the achievements of Fortune magazine journalist Carol Loomis at its annual gala on March 13. She will receive special recognition for her groundbreaking contributions to the field of financial journalism. Loomis has been with Fortune for 60 years — wow! — and has won the Gerald M. Loeb Lifetime Achievement Award in 1993, the Women's Economic Round Table award in 2000 for print journalists and Time Inc.'s Henry R. Luce Award in 2001. Read more here.
LinkedIn connects with Moustakas… LinkedIn has tapped Tiffany Moustakas to serve as a news editor. Previously, she was a news and engagement editor at Adweek. She also reported for The Riverdale Press and director of communications for the Alpha Delta Phi Society. Her tweet reads, "I am absolutely ready to get back to work and begin my tech girlie era!"
ACBJ appoints Daumeyer VP…  Rob Daumeyer, longtime editor of the Cincinnati Business Courier, has been promoted to vice president/news and content for American City Business Journals. "Since he became editor in Cincinnati in 1997, the Business Courier has been one of ACBJ's strongest-performing newsrooms, which is a credit to his leadership of a talented team and his steadfast commitment to the highest standards of quality journalism," said Whitney Shaw, CEO of American City Business Journals, said. Read the full details here.
NewsNation adds Maska as a contributor… Johanna Maska has joined NewsNation as a contributor. She is the CEO of PR and communications services company Global Situation Room, Inc. She worked at The Los Angeles Times as VP marketing and communications and was with The White House. She launched "Pod Is A Woman," an award-winning podcast named one of TIME Magazine's best political podcasts of the 2020 election cycle.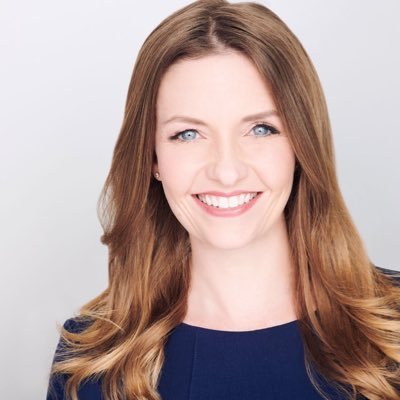 Gannett's chief content exec hire… Gannett has appointed Kristin Roberts as chief content officer "to drive Gannett's digital transformation and content strategy across USA TODAY and the USA TODAY Network of more than 200 local publications," as per the company. She begins March 27. She brings over two decades of experience to the newsroom. Recently, she held the same post at McClatchy, where she led 30 newsrooms. She was a national editor at Politico and spent 13 years at Reuters. On her appointment, Roberts said, "I am excited to be joining the Gannett team and supporting the newsrooms across its vast network. Together we will experiment with purpose, extend the impact of our journalism, and better serve the readers, viewers and listeners who depend on us for the highest-quality news and information. And critically, we will do it in ways that support the sustainability of local news and create the path to growth."
The Stuff of a "Newsable" podcast… Stuff has launched a new podcast, Newsable, that will aim to keep listeners up-to-date on the day's biggest stories. Chief audio officer Nadia Tolich said, "At Stuff we are reimagining what modern media is and should be. Newsable sets listeners up for a great chat around the water cooler. It includes original content alongside the best of Stuff's journalism and analysis in a fast, informative and entertaining format." Read more here.
MassLive makes a top hire… Joshua Macht has been named president of MassLive Media. "I was super attracted to this opportunity because Advance Local is investing and you don't see that elsewhere," Macht said. "We have an opportunity to continue the expansion east to Boston and to the suburbs, but at the same time become a statewide resource that appeals to everyone across the region." Previously, he worked at Time from 2002 to 2006 and then spent 16 years in leadership positions at Harvard Business Publishing. He serves on the board of directors of the Bates Business Network at Bates College and is a board member of the Online Publishers Association
Victor goes Live with the NY Times… Daniel Victor has joined The New York Times Live team as a senior live editor to edit and write stories. For the past seven years, Victor was a reporter on the Express team. He also worked on the social media desk for more than two years, where he ran the @nytimes Twitter account. He has also worked on the Metro, Sports and Business desks. Previously, he was a social media editor at ProPublica and reported for The Patriot-News. Victor has a B.A. in journalism from Penn State University.
Sun shines on digital news startups… The Colorado Sun reports that it has created "an alliance with a group of digital news startups around the country to work toward a common goal: building and growing sustainable business models to support the important work we all do for our communities. As it formally launches this week, the Alliance for Sustainable Local News brings together a group of high-quality, trustworthy, nonpartisan news organizations." Other outlets part of the alliance include The Baltimore Banner, The Daily Memphian, Block Club Chicago, Long Beach Post and Lookout Local/Lookout Santa Cruz. Read the full article here.
Mariam Ahmed is Talking Biz News' content correspondent. For tips on the Friday TBN Ticker, email her at mariam@talkingbiznews.com or connect with her on LinkedIn.