Fox biz reporter Li talks Musk ban… Confusing free speech with his own free will, Elon Musk banned approximately a dozen journalists from outlets, including CNN, The New York Times and The Washington Post, He charged, mistakenly, that they were "doxing" by sharing documents that allow people to track his private jet. TBN editor and publisher Lou Carlozo talked with one of the banned journalists, Susan Li, a business reporter at Fox News. Talking about her reaction on being banned, Li said, "I was surprised and a bit confused since I didn't break any of Twitter's official rules. But maybe there's a difference between "Twitter's rules" and "Elon's Rules." I'm really not that anxious to get back on Twitter anymore. It's been a great detox!" "I did not break any of Twitter's new doxing rules, which clearly state that "Sharing information that is publicly available elsewhere" is not a violation of the doxing policy. I was doing my job as a journalist and due diligence by actually researching the facts.," she further added. Read the full interview here.
Another Twitter suspension perspective… Writing about her own suspension on Dec. 17, Washington Post tech columnist Taylor Lorenz  wrote on her Substack: "I received zero communication from the company on why I was suspended or what terms I violated." Other names include Insider columnist Linette Lopez.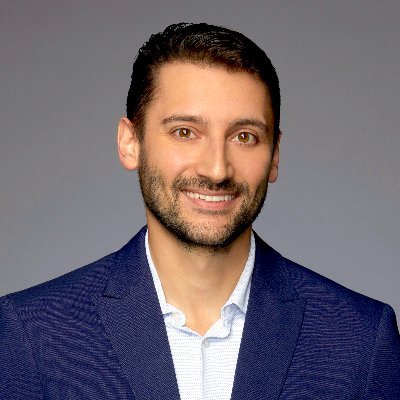 …and another Musk media mess… Earlier this month, NBC temporarily suspended tech reporter Ben Collins from covering Musk on NBC and MSNBC airwaves, but not for the latest issues. Maxwell Tani of Semafor reports, "According to two sources, the network told Collins earlier this month that his criticism of Musk, which included comments about how the billionaire was purposefully trying to destroy Twitter, was not editorially appropriate. Collins continued to tweet his reporting about Twitter last night about the social network's ban of journalists."
Oh wait! You can (maybe) get back on Twitter… Tech journalists whose accounts were suspended on Twitter remain unable to use the social media service until they delete a specific tweet, reports Micah Lee of The Intercept. Lee reports, "I'm still locked out of my Twitter account unless I agree to delete a specific tweet at the behest of the billionaire. Several of the other suspended journalists are in the same boat. When I log in to my Twitter account, the site is replaced with the message: 'Your account has been locked.'" Read more here.
The Logic of hanging in there… The Logic editor in chief David Skok writes about how the Canadian technology site sets itself apart. "While we face the same headwinds as others in the industry, after almost five years of hard work—and from the continued support of readers like you—we are uniquely positioned to take advantage of these shifts," Skok writes. "Three years ago, I wrote in a memo to our team that we should always bear in mind the former Wall Street Journal editor Barney Kilgore adage that readers want to know what's coming around the corner. If The Logic is able to provide 'certainty in a time of uncertainty,' we will be successful." Read more here.
Wired's new edición en español… Wired has launched its Spanish edition to fill the gap in serving tech news to Spanish-speaking audiences. Ray Schultz of Publishers Daily writes, "WIRED In Spanish features a website and dedicated social channels. Verticals on the site include Business, Science, Ideas, Culture, and Gadgets. The site will publishing original reporting and translated stories from WIRED's global newsroom." Read the full article here.
Crain's acquires MiBiz… A story on Crain's Detroit Business states, "The deal for MiBiz is effective Jan. 1, the companies announced Wednesday. Terms were not disclosed. Detroit-based Crain's acquired MiBiz, which launched in 1988, from privately owned MiBiz Inc. The purchase follows Crain's acquisition of the Grand Rapids Business Journal in August. MiBiz will be consolidated with the Business Journal into one brand serving Grand Rapids and other areas on the west side of Michigan." Read more here.
Retiring from retirement… Keith Kelly, who wrote a column about the media industry for the New York Post for more than two decades before retiring in July 2021, is coming out of retirement. Kelly is becoming editor in chief of New York weekly newspapers Our Town, The West Side Spirit, Chelsea News and Our Town Downtown. He will start Jan. 1, according to a post on his LinkedIn profile. You can read more here.
Insider announces a promotion… Rob Price has been promoted to senior correspondent at Insider, based in San Francisco. He writes investigations and long-form features about the technology industry, focusing on large-cap tech companies, social media, UHNWIs, and privacy. His writing has also been published in or syndicated by The Washington Post, The Independent, Vice, Slate, and elsewhere.
Another Insider rising… Labor and inequality reporter Juliana Kaplan has been promoted to senior reporter at Insider, where she will continue to cover the labor and inequality beat. Kaplan has been working at Insider for more than three years. A graduate of Barnard College, Kaplan interned at Cosmopolitan and Boston Magazine.
What's popular in 2022?… Mother Jones is ending 2022 with a bang as its audience flocked to read in-depth, analytical and hard-core reporting, which held powerful personalities to account and illuminated the struggle to preserve American democracy in the face of threats. Read the full details here, where you will also find Mother Jones' top 10 most read stories.
Reflector Media's tech takeover… Reflector Media has acquired MacObserver.com, a U.S. digital tech publication that covers Apple products and services, for an undisclosed amount. Ray Schultz of Publishers daily reports, "Romania-based Reflector Media provides content about Microsoft's products and services, now hopes to apply 'the same operational expertise to become an even better resource for the growing audience around the Apple ecosystem,' states Radu Tyrsina, founder and CEO of Reflector Media. Read more here.
Raises at FT in 2023… Financial Times journalists have secured an above-inflation 2023 pay raise for the lowest-paid in the newsroom. Bron Maher of Press Gazette reports, "Those earning £42,000 or below a year will receive a consolidated pay rise of £4,200. Those earning more than £42,000 but less than £50,001 will receive a 10% salary increase. The agreement comes as news publishers in the UK and US face strikes and walk-outs as employees contend with the highest inflation in decades." Read the full article here.
A new head of newsletters… The Los Angeles Times has appointed Karim Doumar as its head of newsletters. An excerpt from the announcement reads, "In this role, Doumar will oversee our portfolio of newsletter products, work to improve their reach, create new forms of innovative storytelling and foster our close relationships with our many newsletter subscribers."
CNN sees another departure… Ana Cabrera, who joined CNN in 2013 is leaving the news outlet. "My heart is full of gratitude for the incredible opportunities I've had at CNN to serve our viewers and to work alongside extraordinary journalists. CNN has been like a family. I love my colleagues and believe in the mission of the organization," Cabrera said in a statement provided to Variety. Variety's Brian Steinberg reports, "She is not believed to have a new contract with any employer, but is widely expected to surface at NBCUniversal after sitting out a non-compete period, according to three people familiar with the matter." Read more here.
Lowering the stakes… Reuters and Asian News International announced that the former has reduced its minority interest in ANI which allows both companies to comply with India's news and current affairs regulations, which limits foreign investment to no more than 26 percent. "The Reuters and ANI partnership allows us to explore new areas of digital growth and provides Reuters international customers access to footage of a region that continues to shape the news agenda globally," said Reuters vice president of business development and strategy Alphonse Hardel in a statement.
BBC makes an executive hire…BBC has appointed Blathnaid Healy to the post of executive news editor, growth and social. As an excerpt from the announcement reads, "She will oversee the Growth Team, that use data and analysis to inform editorial decision making, and the Social Team which oversees publishing on social media and third-party platforms, including the expanding activity on Tik Tok." Recently, Healy was at CNN. "It's a great privilege to join BBC News. I'm excited by the opportunity to work alongside such talented teams and I look forward to leading efforts to grow and deliver the organisation's much-needed and trusted journalism to audiences in the UK and around the world," Healy said.
Mariam Ahmed is Talking Biz News' content correspondent. For tips on the Friday TBN Ticker, email her at mariam@talkingbiznews.com or connect with her on LinkedIn.